Mon-Thurs: 5-10 p.m.
Fri-Sat: 12-11 p.m.
Sun: 12-10 p.m.
9484 W Flamingo Rd Suite 165, Las Vegas, NV 89147
Unlike most chain restaurants that follow the same basic recipes, "Sorry, Not Sorry Creamery" has set off on a mission to deliver a one-of-a-kind ice cream experience. Partnering with the 100-year-old family-owned Scotts Brothers Dairy Farm, co-founders Drew Belcher, Kevin Whelan and Timothy Dang have drafted a menu that features 16 classic and four vegan flavors, all made with the best ingredients available. 
Opening only weeks ago, their street-facing front and large, bright pink sign pulled me in at first sight. The inside designs were just as sleek and finished as the outside, consisting of neon signs, a graffiti wall and wrap-around marble countertops. After seeing this dessert shop on my social media feed, I wasn't surprised to see such an aesthetically pleasing interior, but it did still make the experience more enjoyable. 
When first walking in, we were greeted by a group of employees who explained their menu and why many of their signature flavors were unavailable. Due to their increased popularity during their soft opening, not enough ingredients were ordered to meet such high demand. Sorry, Not Sorry's grand opening is scheduled for the week of March 13. Even though I was disappointed that more than half of their flavors were unavailable, I was still intrigued to taste some of their other options.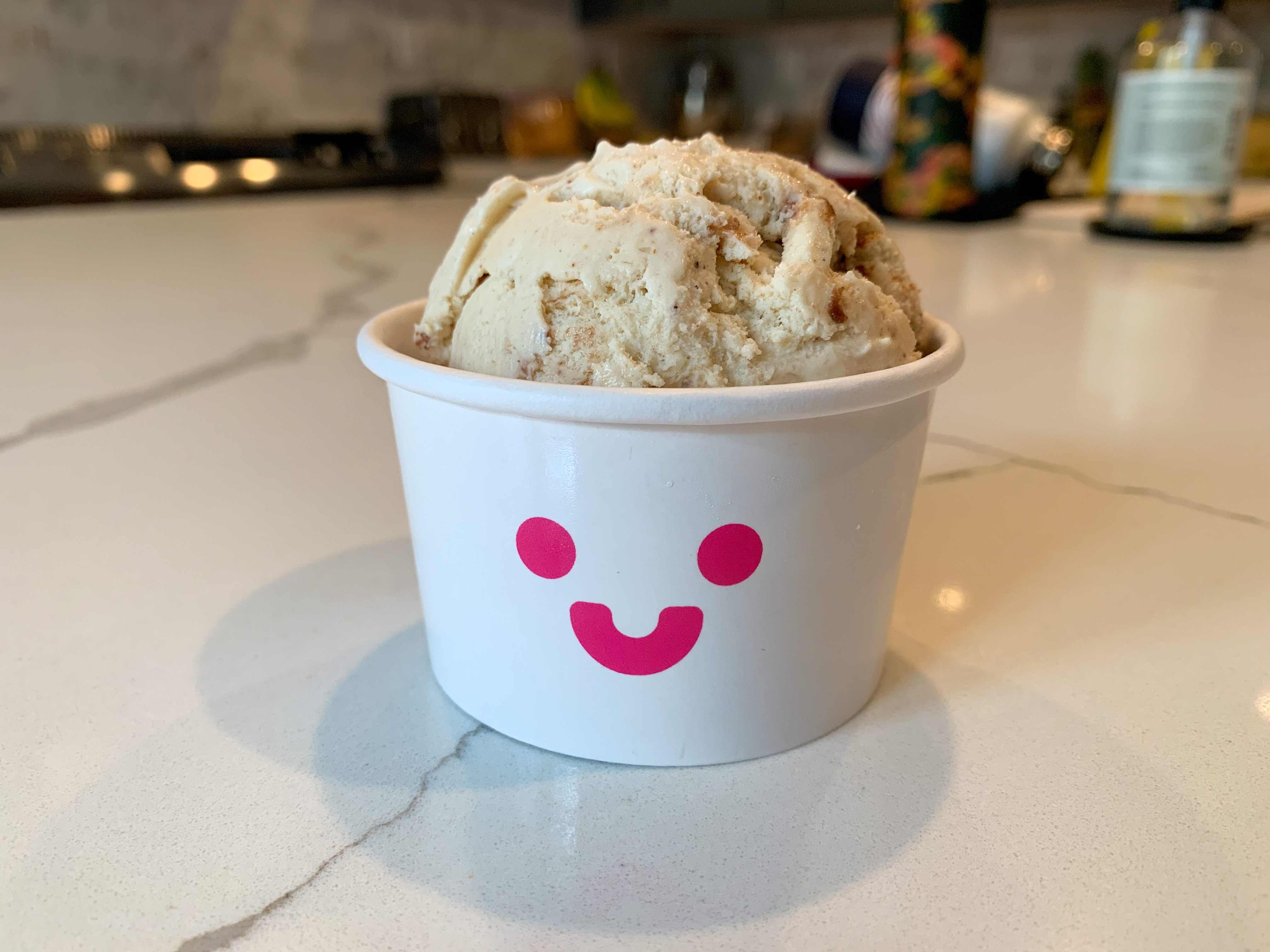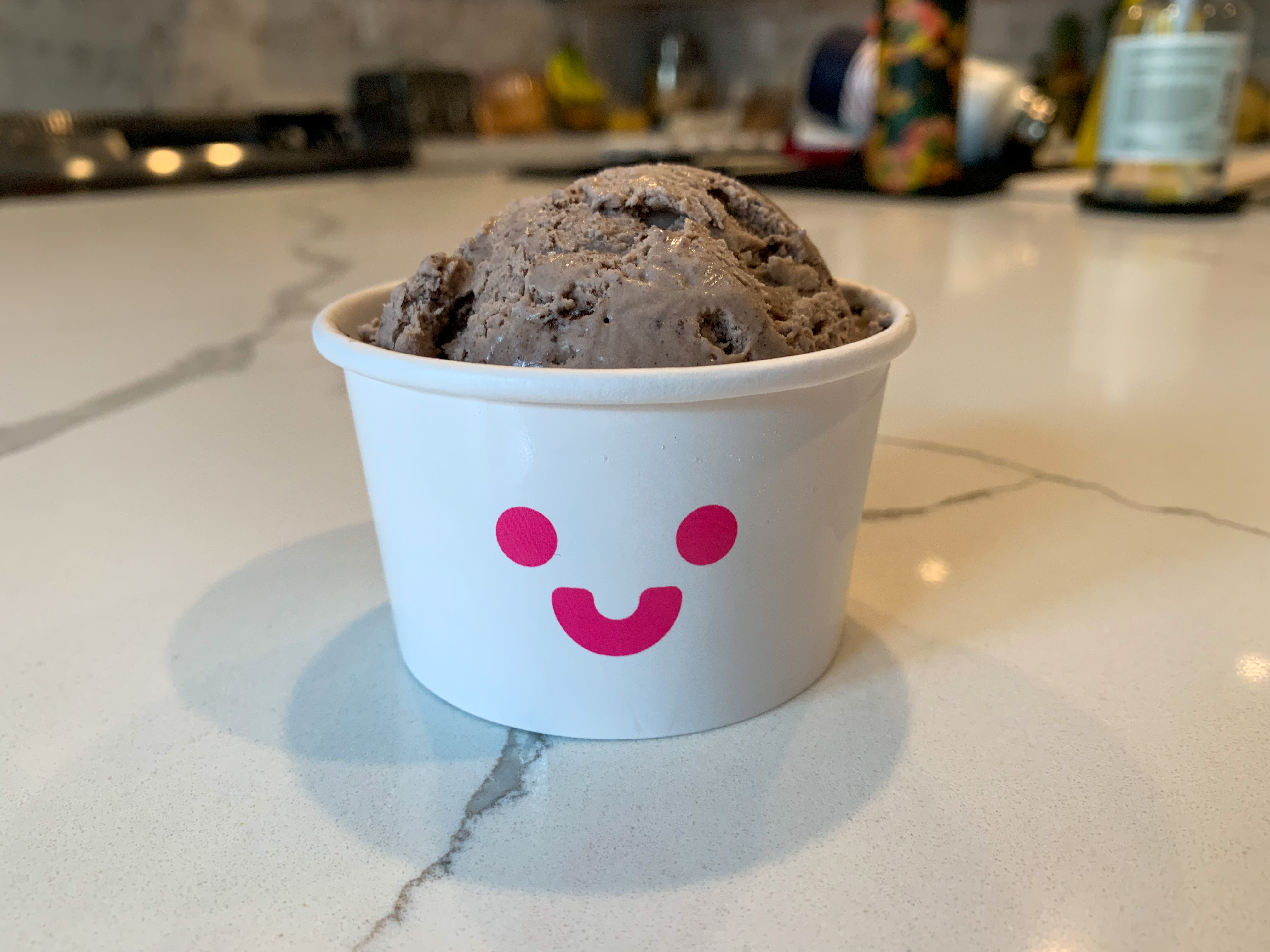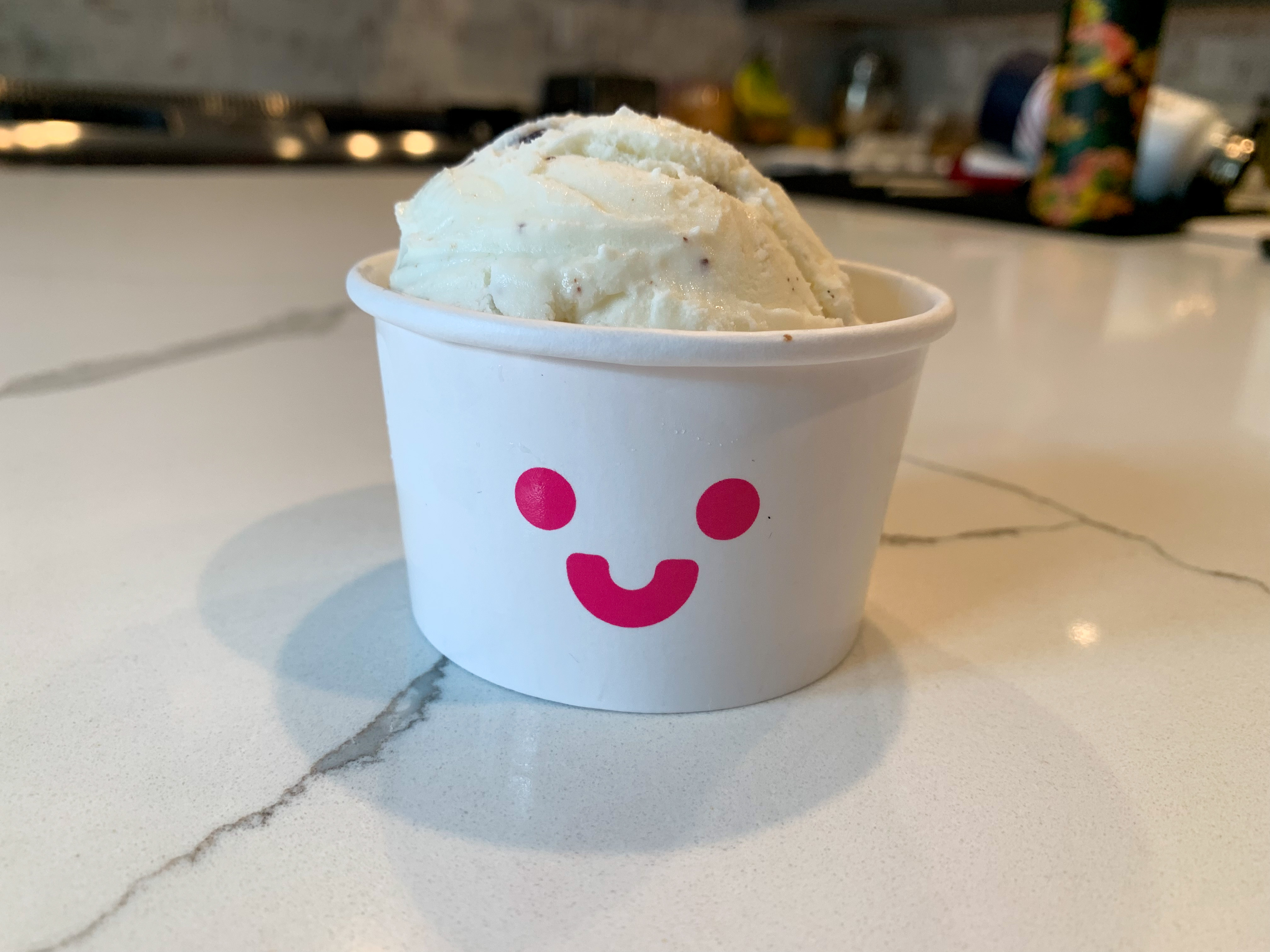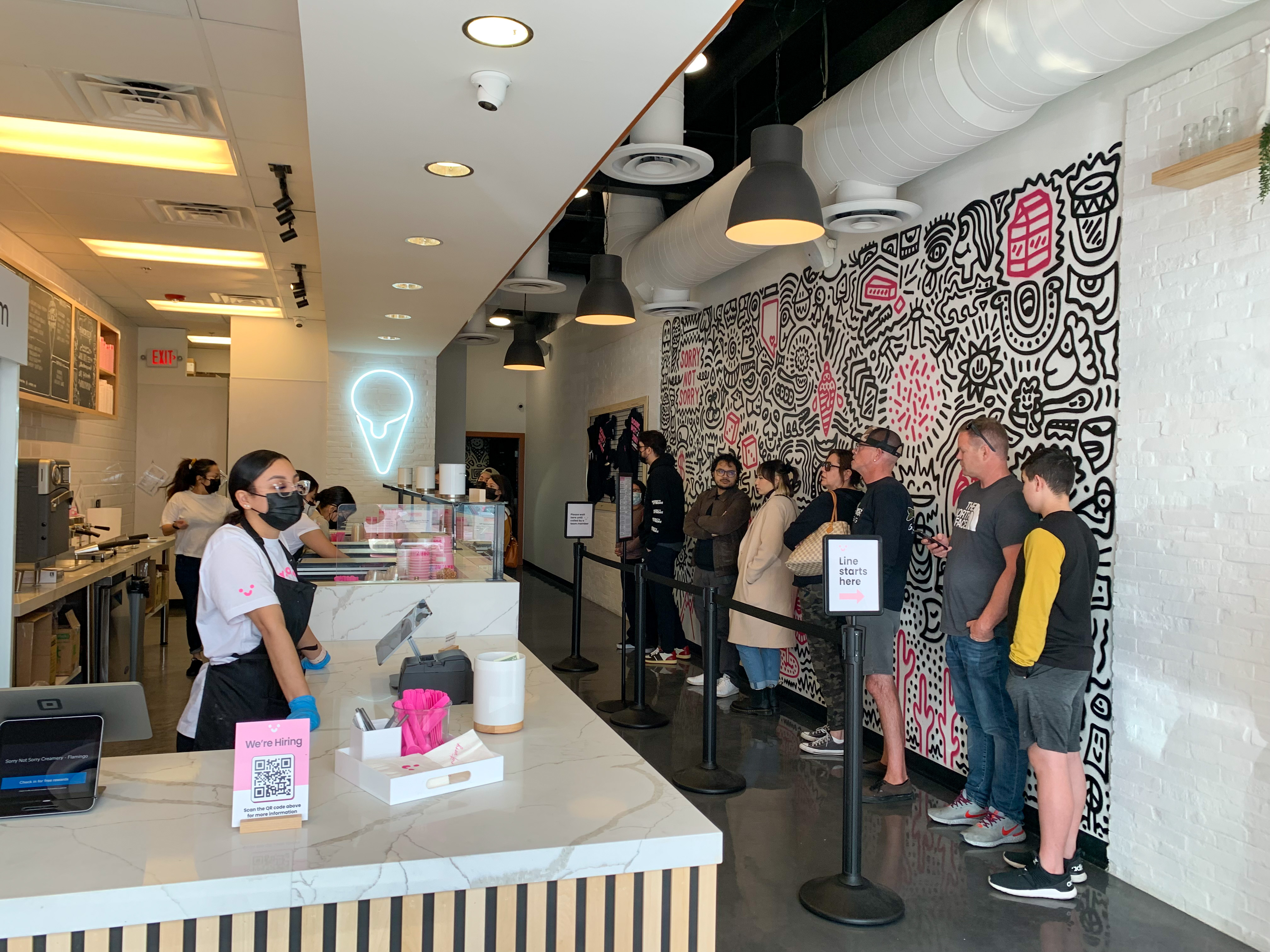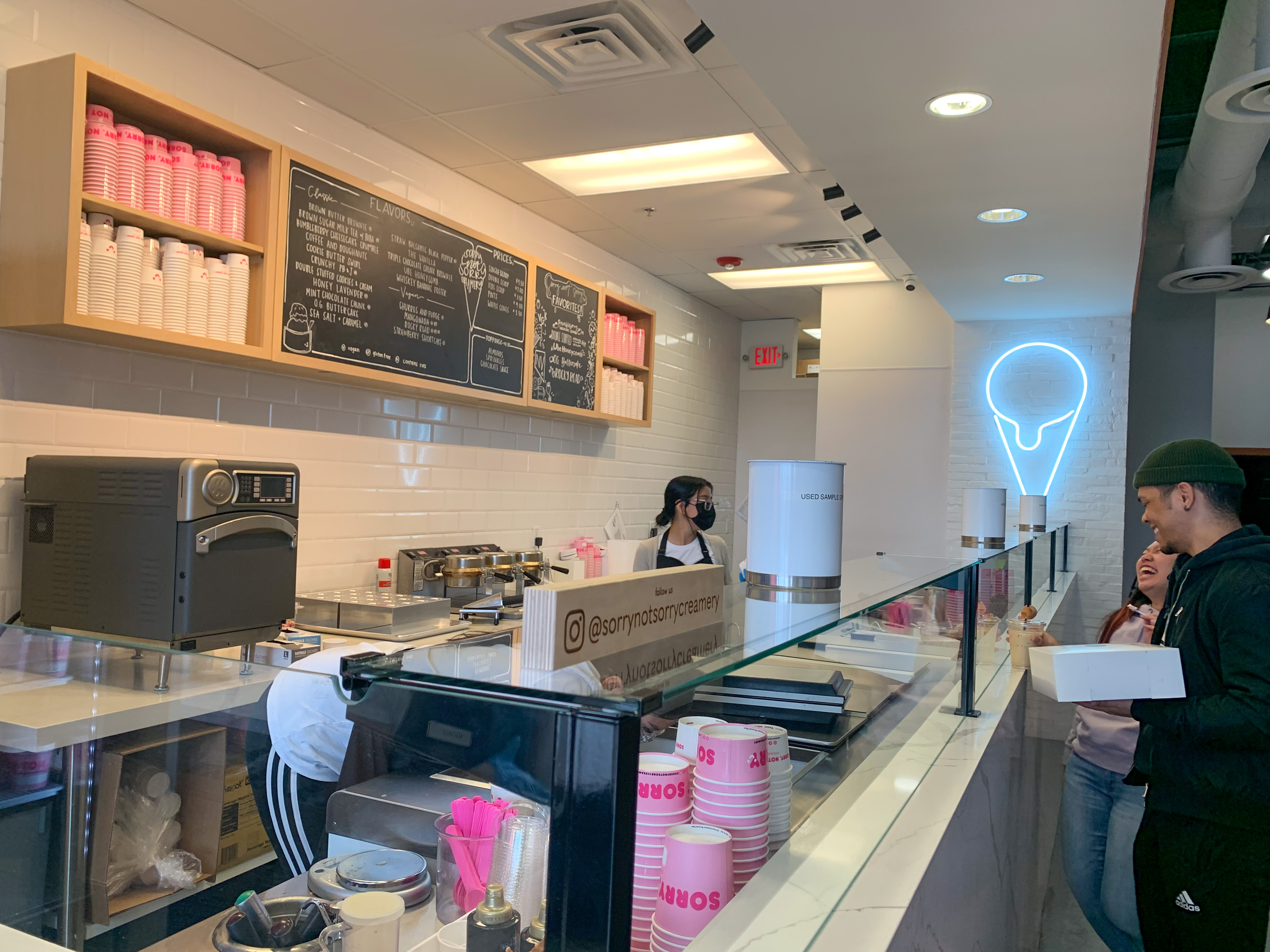 I started by ordering a single of Double Stuffed Cookies and Cream ($4.50). Similar to other cookies and cream ice cream flavors, Sorry, Not Sorry adds a unique twist by adding double stuffed Oreo cookies into an already infused Oreo base. I was surprised to taste how creamy the ice cream was, especially given its over-frozen appearance. Most cookies and cream flavored ice creams are also less creamy due to the addition of whole Oreos, but in this case, the absence of large cookie chunks made it smoother. Also, in contrast to most cookies and cream flavors, the Oreo-infused base tasted less buttery and, surprisingly, nuttier, which is a newfound preference of mine. Overall, I was delighted with the fact that I wasn't biting through whole Oreo cookies with every spoonful and the light ice cream did truly taste homemade. 
I then decided to try a single of their Brown Butter Brownie ($4.50), featuring their house-made fudge brownies with walnuts, chopped and folded into their lightly salted brown butter base. I am not a chocolate fan and usually hate rich ice cream, but even I was fine when trying this brownie ice cream. It had a faint chocolate flavor and it instead tasted more like butter. Again, this is largely a question of preference, but the salty tasting mix is not my favorite combination. For my friend, the butter relaxed a usually overpowering chocolate flavor and he said it was more refreshing than traditional chocolatey ice creams. In contrast to the cookies and cream flavor from above, the Brown Butter Brownie had a thicker consistency that made the brownie add-ins less doughy. Although this wasn't my favorite flavor, they found a way to perfect their recipe in the most satisfying way. 
Finally, I ended my order with a single Mint Chocolate Chunk ($4.50). Starting with a natural, peppermint base, Sorry, Not Sorry's flavor development team folded in chunks of Andes Mints and York Peppermint Patties to take their ice cream to the next minty level. When tasting this soft ice cream, it melted in my mouth and created a soothing feeling. I was astonished at how an almost white-colored ice cream could produce such a prevalent mint flavor. Most mint ice cream bases appear to have a bright green color that signals the artificial flavoring, but the light color made it more appealing. The small, mint chocolate chunks melted and blended seamlessly into the already minty base, which, in the end, made each spoonful more satisfying. The ingredients were all interconnected and I wasn't biting through the occasional chunk of cheap chocolate. 
Ultimately, Sorry, Not Sorry creamery is not your average ice cream shop and even with the few flavor letdowns, I was pleased with their attention to detail and dedication to exceeding all ice cream expectations. I now understand why they have gained such popularity in only a few weeks and will definitely be returning after their grand opening to experience the rest of their unique flavors.