Experience the flavors of Southern Europe at Giovanni's Pizzeria, Mediterranean Grill
Offering a large selection of classic Italian, Greek meals
Mon-Sat: 10 am-11 pm
Sun: 11:30 am-9 pm
9773 W Flamingo Rd, Las Vegas, NV 89147
Credit Cards Accepted
Setting up shop only a month ago, Giovanni's Pizzeria and Mediterranean Grill has grown in popularity in the southwestern Las Vegas area. Owners Hovik and Lilik Sargsyan want to provide the city with authentic and delicious food that correctly represents the Italian and Mediterranean community. 
When first driving by Giovanni's, I was surprised to see that a restaurant was finally opening in a long-time vacant location. I was intrigued by the checkered patterns and chalkboard decorations that can be seen on almost every interior wall. Similarly, menus are plastered on the wall behind the register and stand out with brightly colored letterings. 
Giovanni's offers both lunch and dinner options all day with a long list of appetizers, soups and salads. Their pizzas can come in five sizes, while calzones and strombolis come in three. They also have a comprehensive collection of general entrees and anytime specials.
I decided to start off my night by trying their Minestrone Soup ($4.99). A traditional Italian Minestrone soup is made with pasta or rice and beans, so when I first tried this item I was disappointed to see that it was composed of neither. The only two ingredients I could identify in this soup were carrots and onions. The broth was oily and thin, which is surprising because minestrone is usually considered to be on the thicker side. Overall, the soup lacked flavor and didn't have much of the traditional taste I was looking for.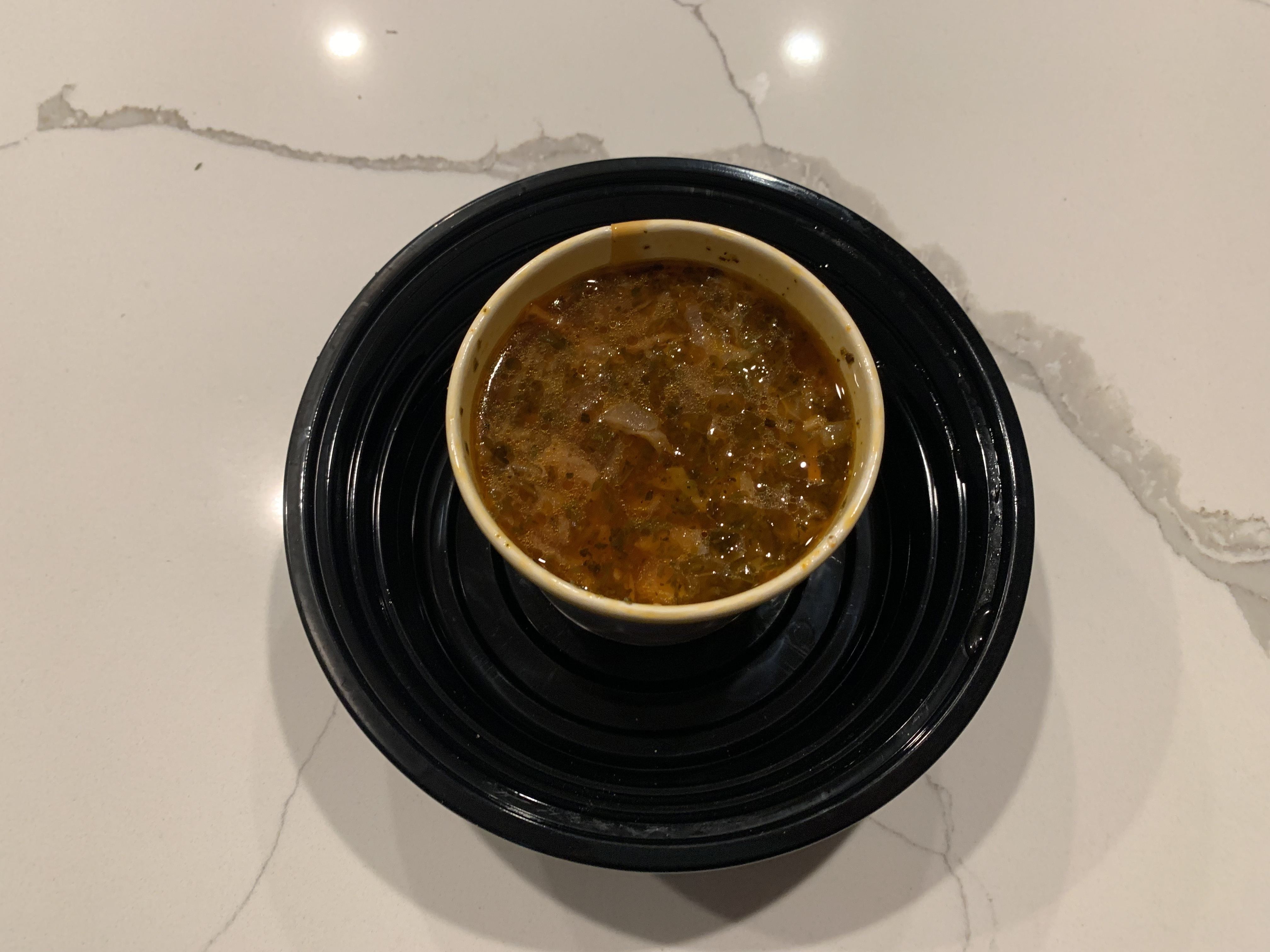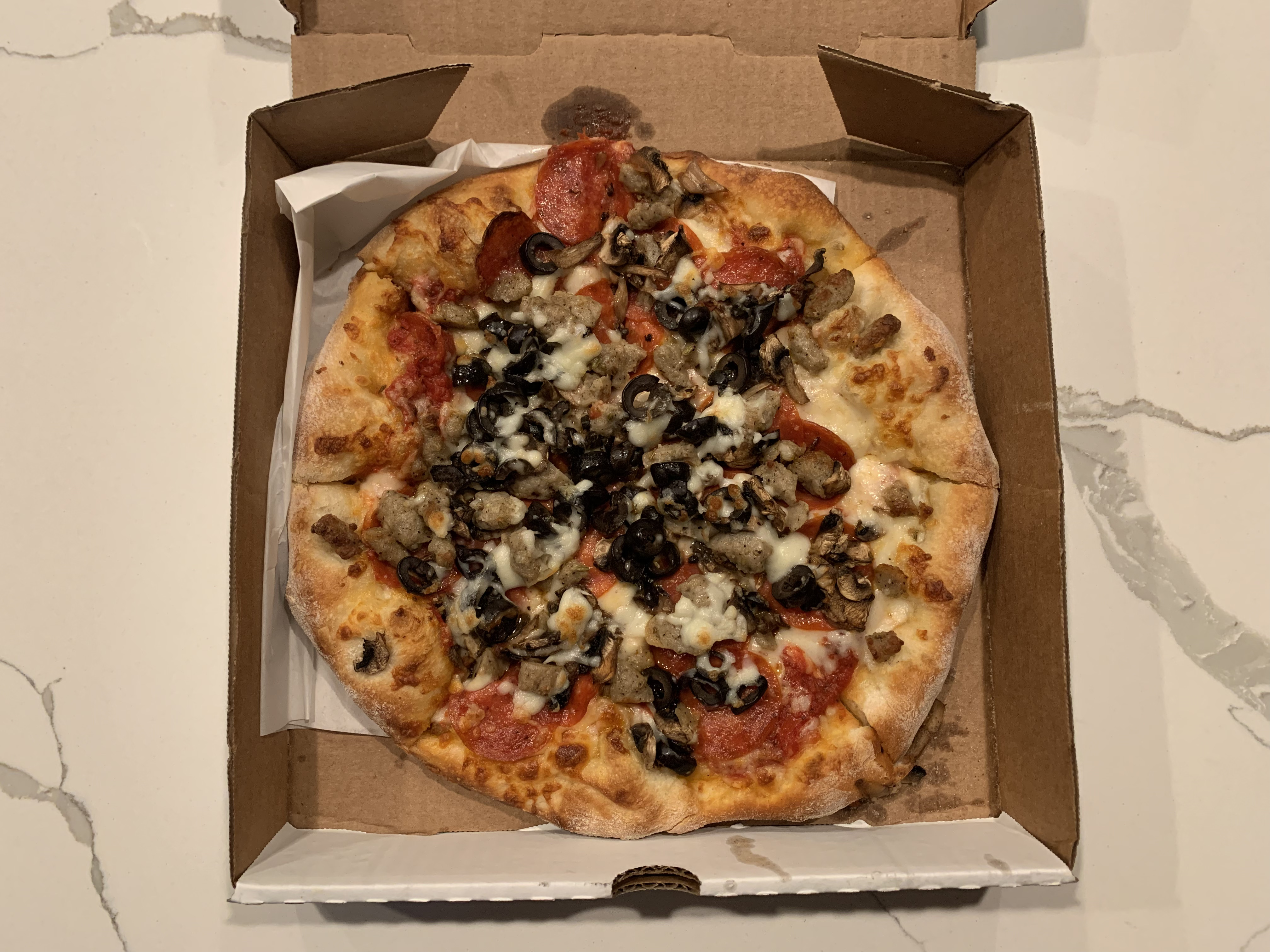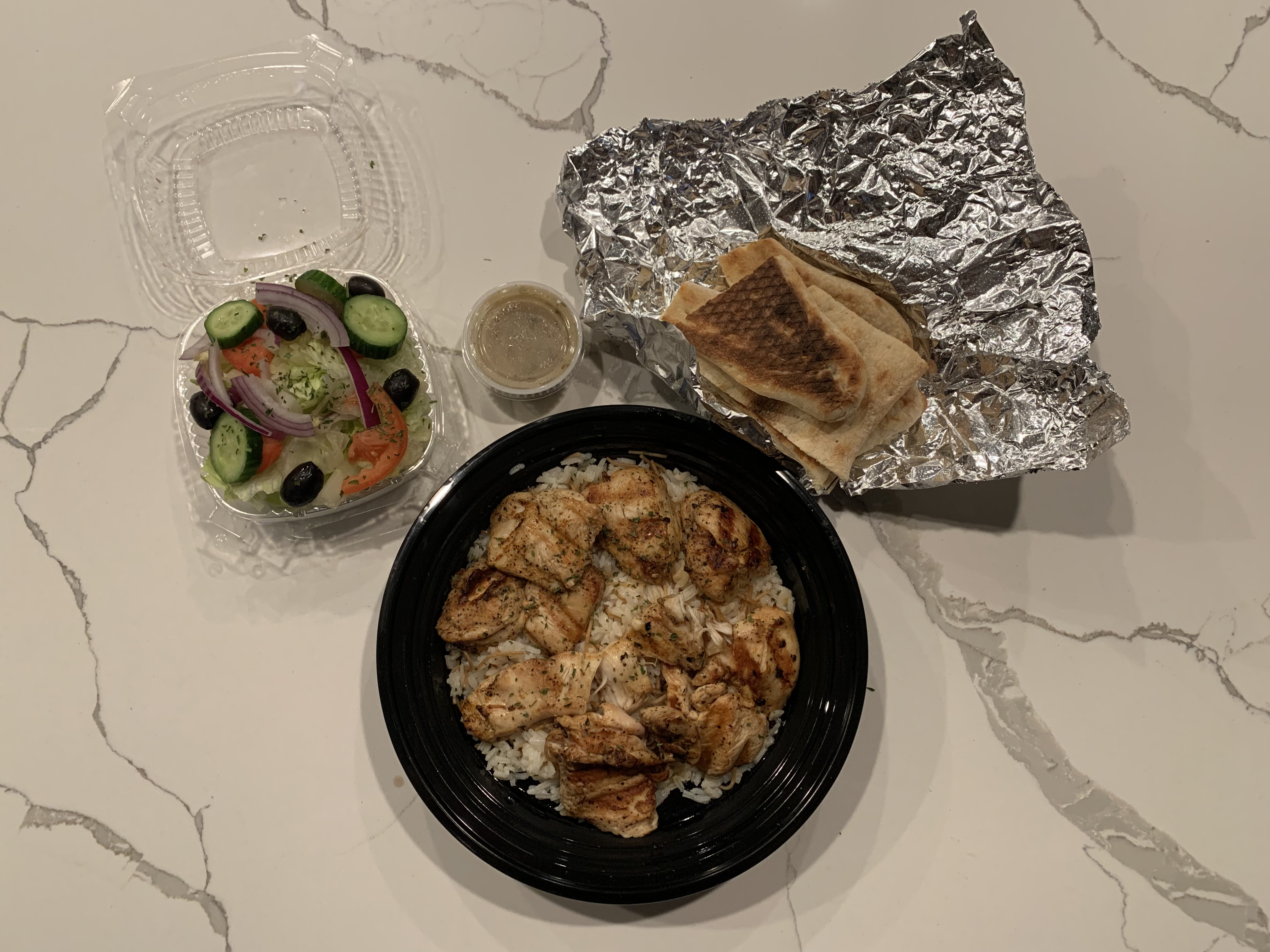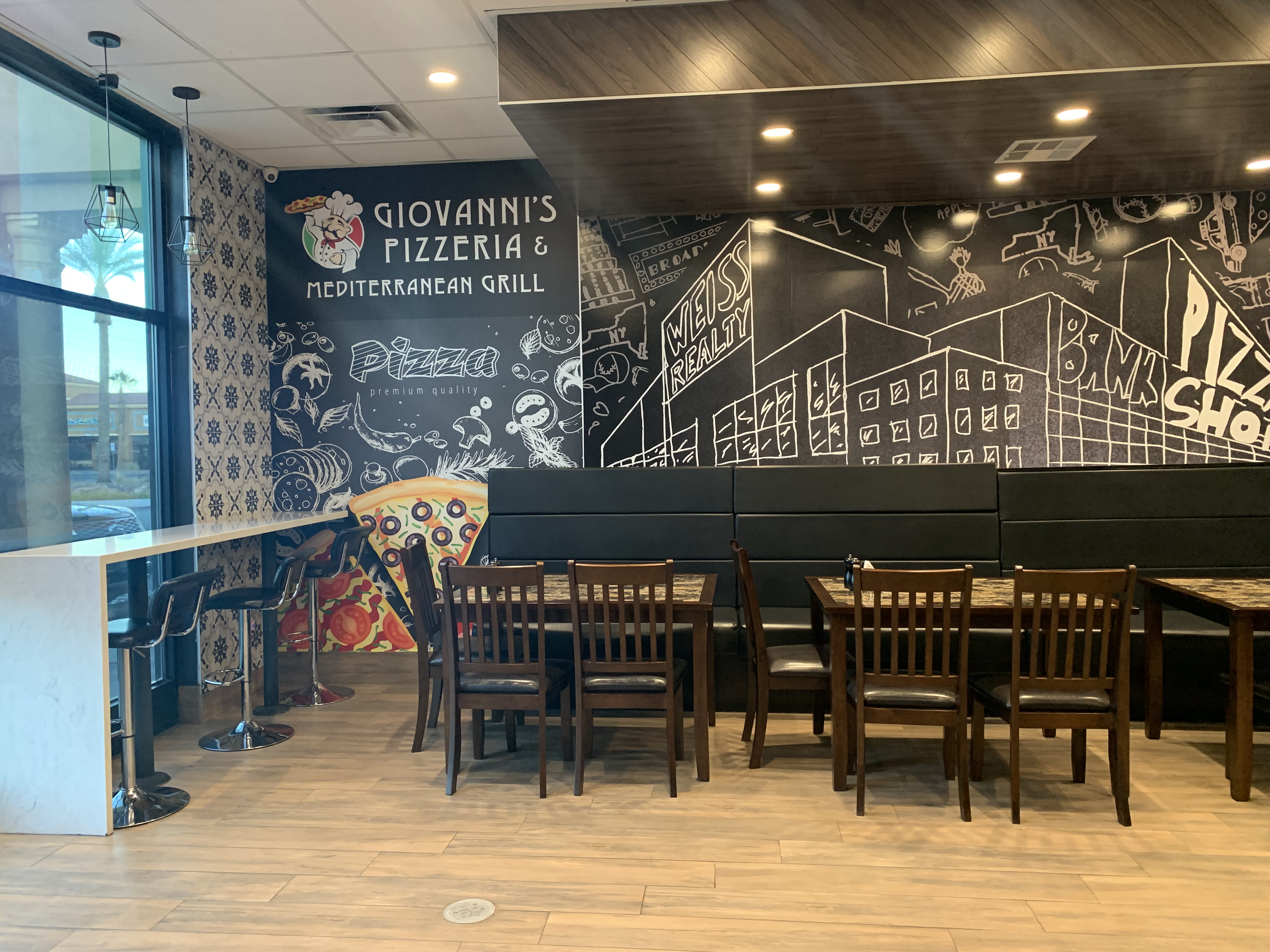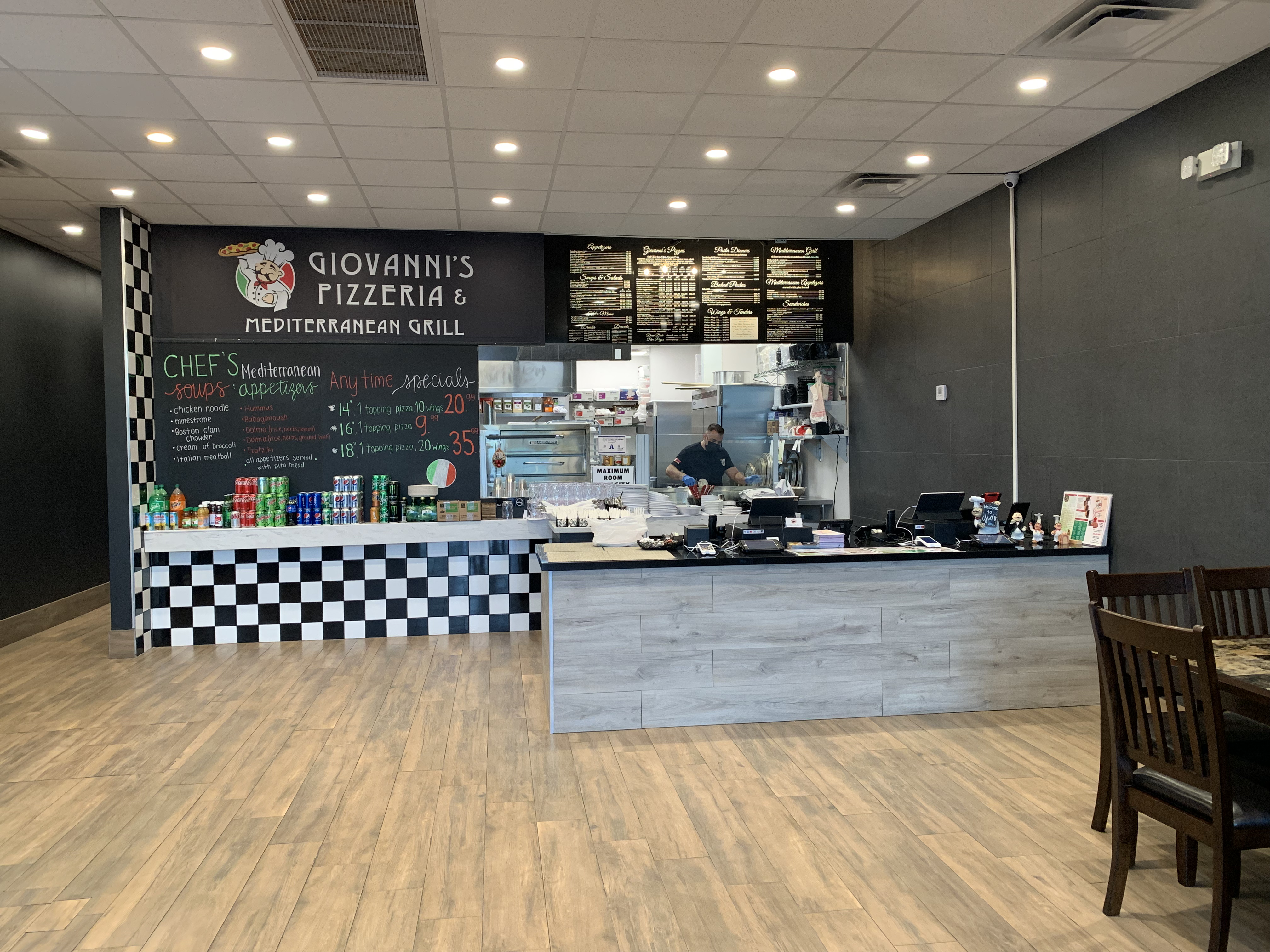 After experiencing a letdown with my first item, I didn't have high expectations for the next item in my order. I decided to order a 10-inch four topping pizza ($12.99) and customize it to include pepperoni, sausage, black olives and mushrooms. I was quite surprised when I took my first bite because it had a great taste that was much more present compared to the soup. The pizza is built on a layer of thick, fluffy dough and topped with enough toppings and cheese, filling every bite with flavor. This restaurant definitely knows how to make a good pizza and it is hard to find a convenient restaurant that doesn't have overpowering sauce, flat dough or rubbery cheese; Giovanni's has mastered their recipe. 
To finish my meal off, I ordered the Chicken Kabob with Pita Bread ($14.99). It included about eight small chicken thighs on top of a layer of rice, which came with a side salad and five pieces of pita bread. I was impressed with the chicken's marinade, but that was the only part of the plate that included some kind of flavor. If vegetables or sauce were also incorporated, I think that it would've made this menu option a little less bland and more unique. However, after trying the pizza and its dough, I was still optimistic about the homemade pita bread. This optimism served to be justified, as the bread was the best part of my meal and I enjoyed every piece. 
Overall, I was disappointed in my dining experience, especially after waiting for their opening. They do provide a variety of dishes, but two out of the three I purchased were disappointing. Giovanni's Pizzeria and Mediterranean Grill may not have met all of my expectations, but I  would recommend bringing a family member or friend to at least try one of their pizza options.