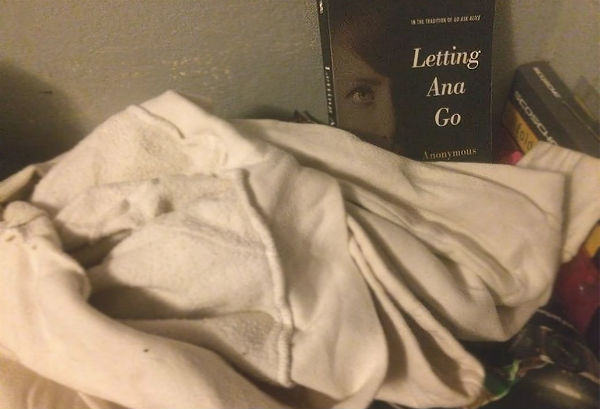 Books: each one holds a story of a make believe world that the author creates for you to imagine in your head. Whether it be a tale of rescuing books from Nazis or an adventure in a utopian world with a love story, they all hold the power to bring out the emotions in readers.
Since elementary school, I've always been fond of books. In fact, I read so much that by the time I was in second grade, I was already reading at a sixth grade level. But, as I would read, I never appreciated the power of creating the mental image painted by the author or the emotions I would feel towards each character, whether it be hate for the main character and a strong liking for the antagonist or vice-versa. I never started to appreciate the power of books until recently.
As I walked through Barnes and Noble a couple of months back, I approached my preferred section of the store: teen fiction and teen non-fiction. I scanned the books on the lookout for an interesting cover (so much for judging a book by it's cover, right?), and I came across this one particular book that looked almost exactly like my favorite book, Go Ask Alice. Coincidentally, I found out it was part of the collection of anonymous books written in the same format called Letting Ana Go. After reading the first 16 or so pages, I was already intrigued with the writing and decided to buy it. Upon returning home after purchasing it, I left it on my shelf where it ended up buried under my useless items.
[vision_pullquote style="3″ align=""] "I'm clueless as to what it is that makes books so powerful. Is it how the author wrote it?" [/vision_pullquote]
While packing for Boston, I happened to come across the book while sorting through toiletries to add to my carry on and included it to read during the plane ride. I was completely enveloped in the anonymous main character's battle with anorexia until we landed, where I was forced to close the book and wait to finish reading the unnamed character's drama. It wasn't until I returned home that I could finally finish this dark story filled with real life teenage situations, such as dying friendships and eating disorders. As I neared the end, with the words so detailed it felt like a movie was playing in my head, I was close to tears. Upon reading the last page of the 260-something page novel, the tears were streaming down my face like a waterfall.
While reading the book, I began to feel great emotion and connection towards each character and the situations she landed herself in, but there was no containing my feelings when I finished the book. Although I already expected the ending, it was like the author wrote the rest of the book to connect with the reader mentally and make them think it was an actual situation that affected them. It was like the author wrote it to make readers think they were in the book.
It's crazy to realize the impact of words on people's emotions. They have no effect when placed by themselves, but when they're used in the right manner, people can be sent on an emotional rollercoaster. I'm clueless as to what it is that makes books so powerful. Is it just how the author wrote it? Do I just picture myself in the story or in a certain character's shoes to make me believe that it's affecting my well being?
Whatever it is, it's the best books and novels that contain it that really take over readers. And now that I've wiped up my tears, it's time to sob even harder over a John Green book.