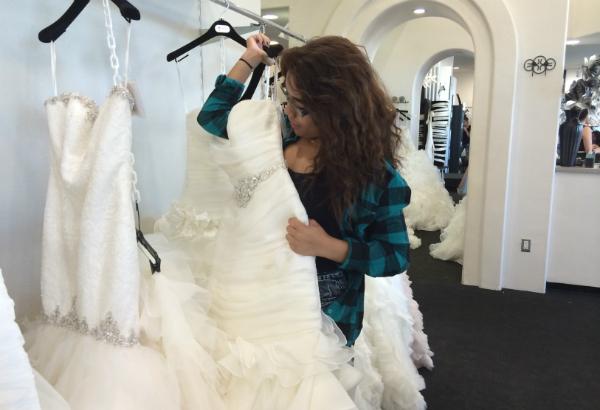 Weddings, oh weddings. It is a couple's dream to reach this step in their relationship, while also their worst nightmare to organize.
It is not the actual event itself, but better yet, the process and work that goes into the one day that is expected to turn out flawlessly. While mentally debating the pros and cons of the cliché white bridal dress and finding the perfect venue, weddings can easily turn a simple decision into the hardest choice of their life.
At the end of the day, the couple manages to push it all aside because what lingers in their mind is the most important fact: the one person that they have expressed their love to, despite the differences they encounter, will forever be binded as their future spouse.
Like any other being with love that lingers on my mind, I am a sucker for weddings, thanks to my plethoric love for romance and sappy love stories. It is joyous to be the girl to scatter flowers down the aisle prior to the bride's arrival or standing as an attendee to witness two people who have emotionally fallen for each other and commit "'til death do us part."
[vision_pullquote style="3″ align=""] "Despite all the difficulties they went through, at the end of the day they could still look to each other and say 'I love you' with meaning." [/vision_pullquote]
Just a few short weeks ago, I was a guest at a close family friend's wedding, who I see as another sister figure. Of course, tears were shed during the ceremonial vows that were given. What triggered these tears of happiness was seeing this girl who has been such an influence in my early childhood finally tie the knot with her lover of eight years. When the marriage was pronounced official by the priest, it had me thinking about the colossal wall of effort they had climbed over.
Having her around in my life for so long had exposed me to some of the hardships that the couple had gone through. The quarreling they would encounter, the disagreements, anything that ended with one sleeping on the couch while the other went off to slumber in frustration, I would hear it all. Despite all the difficulties they went through, at the end of the day they could still look at each other and say "I love you."
Since divorce has become so common within the past 20 years, some still overlook the genuine feelings felt in a marriage. With love will come times of frustration, but it is the idea of finding your perfect match that should intensify the motivation to marry them.