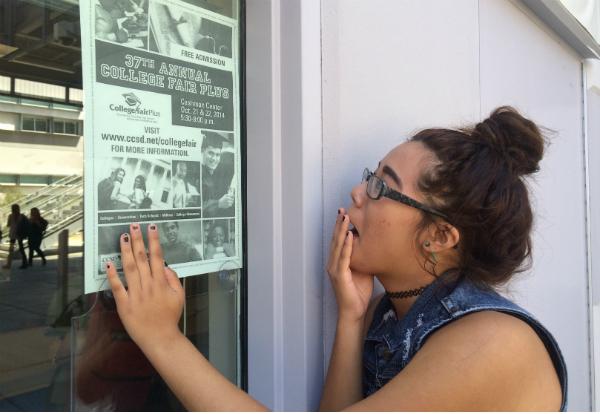 "Alright students, today the counselors will be visiting class to speak with you individually about your classes for the year. They are here to help steer a path that will fit the requirements of the college you would like to attend."
I had been looking forward to this day all week since I saw it written on the schedule taped on the cafeteria wall filled with color that no eye could miss. I, unlike some students, enjoy talking to my counselor about my future plans regarding school and what career I'd like to pursue. I have thought about it enough to figure out what best fits my interests, and it draws my attention to organize a plan to get there. It made me think about how some of my friends have become so indecisive about their future and this has coincidentally caused me to second guess myself.
Sure, many of them have an idea as to what they want to do with their lives after high school. There is the one athletic friend who closely resembles the jock from The Breakfast Club that wants to enlist in the army when hitting the age of 18. There is also that peer who spends their days hidden between shelves of books at the library who plans to be an aspiring children's book writer. Regardless of the difference in careers, there are various types of people that share a common trait like the latter two: some of them neglect stressing over college or committing to a certain type of schooling.
[vision_pullquote style="3″ align=""] "Sometimes I ponder the possibility of not earning a degree but instead jumping headfirst into the pool of the career world." [/vision_pullquote]
As the years carry on, teachers beckon us to work hard to receive that piece of paper we know as a diploma at graduation. What is next after that? Even more school, receiving a master's degree and working. It seems as life never stops twisting. Why are we so limited to the idea of college?
Las Vegas is one of the most renowned cities for jobs in the hospitality and tourism industry, so there is so much opportunity that surrounds us. Driving down streets that surround the Strip will expose you to hotels and casinos, left and right, managed by business owners and entrepreneurs looking for young, new faces. What age group better fits this description than those who have just graduated?
I am not saying that I dote on the idea of attending a university or college, but it does lead me in a pathway of doubt. Sometimes I ponder the possibility of not earning a degree but instead jumping headfirst into the pool of the career world. That is when I reconsider those thoughts and stick to what I was normally trained to do, which was to major in Journalism at San Diego State University and achieve my bachelor's degree.
I also think on the flip-side about how easy it would be to make a living in this city of sin without a college degree. Looking over the requirements of some job openings will state that there is only a need for a high school diploma and some experience within the hospitality field. Considering restaurants and some hotels have a ladder-like effect means that a lifetime can be invested in a job and a high position is guaranteed at some point.
Personally, I see myself as a freshman at SDSU in a dorm room with fuzzy carpeting and a water bed that slightly mimics the feelings of floating on the waves of gentle water after graduation. However, I do realize that not everyone is equipped for the college lifestyle of hardcore studying and benefit more to find a job within an industry they enjoy.