Stages of a breakup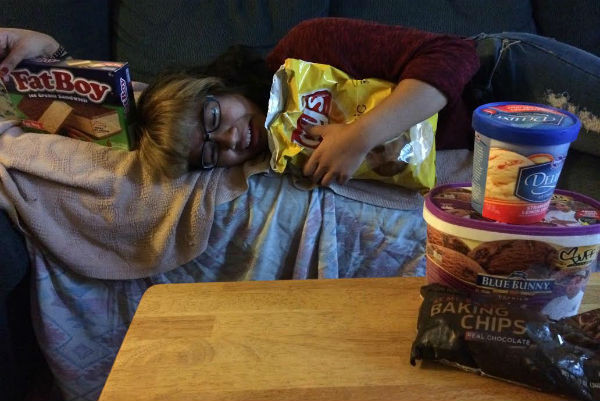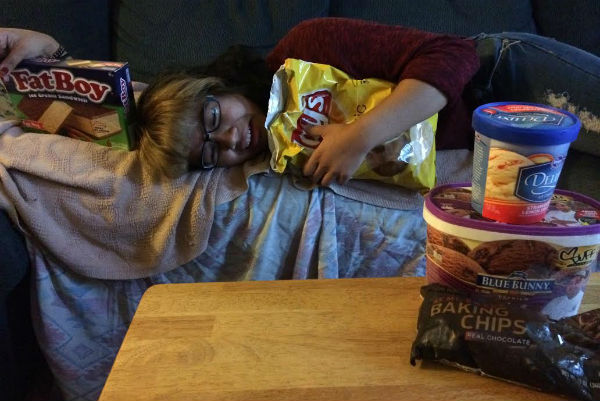 Based on my observations this month, many relationships started, but more were falling short and ending, so I have declared this as the "Month of Breakups."
If you were the victim of one of these breakups, I'm sorry. But, rather than leaving a breakup feeling grief and sitting in the corner of your room, listening to sappy love songs while eating Ben & Jerry's with teardrops dripping into the container, look at this as a new beginning. You've suffered through this breakup and of course it'll be an emotional experience, but don't stress it! While I can't promise you that it'll be a quick recovery, follow these stages as a guide to successfully moving past this relationship and thinking, "Wow, it was pretty sad for us to part ways, but I took it pretty well."
Stage one: Denial
You just broke up with your partner that you felt great towards, whether it was a month long or three year long relationship that lasted through most of high school. You're going to feel stuck in a phase of confusion that may make you think they're going to send a text or call you up, begging you to go back to them. Then, emotions will arise and stir, bringing you to the next stage, which is…
Stage two: "I can't handle life anymore! He's gone!"
During this stage, you've now realized that they won't be calling for you to ask for a second chance. You're forced to accept the fact that you can't call them your "one and only" or whatever lovey-dovey name you had as their contact in your phone. Speaking of contact names and communication between the two of you, change their contact name and keep communication to a minimum until you've reached stage five.
[vision_pullquote style="3″ align=""] "Ending a relationship isn't the end of the world, and the sooner that's realized, the easier you can mend your broken heart." [/vision_pullquote]
Stage three: "I don't need him, I can be independent!"
Often times, a common phrase spoken is "Oh, he didn't mean much anyways. I'm not sad that he's gone, I'm sad I wasted my time on him," or other variations of this line when reaching the point of anger. This is when most or all of the anger contained is expressed towards the ex for not giving the dumpee the one result they most want – which is to be dating again. "I miss him, I need him back in my life" turns into "He was a waste of time anyways. I don't need that loser," followed by a string of not-nice words. This is also when the girl decides to become a "new woman" by making some sort of drastic change to her physical appearance, ranging from a new hair color to a change in wardrobe, to flaunt that they've moved on.
Stage four: Finding a new temporary someone
The answer girls tend to think that will solve their crisis of dealing with a breakup is to find a person of better interest for them or "better" than their last. However, this is the stage I suggest NOT taking. There's a reason this stage is labeled temporary: these relationships don't last too long considering they're based on an irrational interest focused only on the need to have someone new to call their own.
Stage five: Recovery
Finally, you've reached the last stage of the cycle when you come to your senses, also known as reality. This is when you realize and reflect on the thoughts you've had while going on this adventure. You start to realize it's okay that the breakup happened for a reason, and that it's time you moved on. It might've taken several relapses of the stages mentioned before, but you finally have accepted your situation. This is the time when you feel it's okay to be friends with your ex and start to build up the friendship you once had.
Now that you've accepted this breakup, it's best to keep the mindset that it will be better. Ending a relationship isn't the end of the world, and the sooner that's realized, the easier you can mend your broken heart.