Winner: The Big Apple Coaster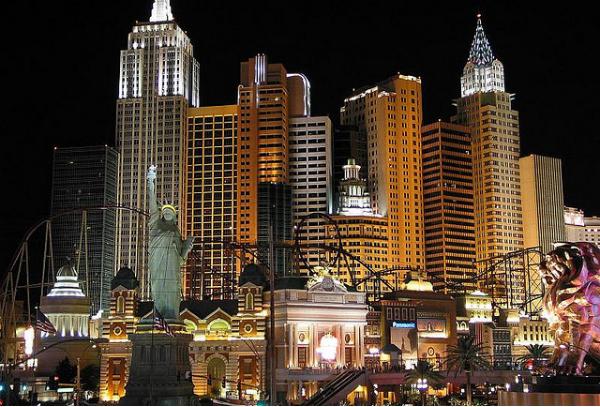 There is no doubt about the number of imitations on the Las Vegas Strip. With hotels that resemble the Egyptian Pyramids, enchanted castles and the Colosseum, The Strip is without a doubt a sight to see. With a roller coaster encircling the New York, New York Hotel, locals and tourists alike take interest in riding the Big Apple Roller Coaster in the heart of Las Vegas.
"I had a lot of fun when I rode the roller coaster. I had an all-day pass, so I was able to ride it as many times as I wanted. I got to see The Strip whilst screaming my head off," sophomore Hailey Colton said.
"It was very nerve-wracking because it was actually the first roller coaster I've ever ridden so as I was going up the slope, I could feel my heart racing and my palms sweating. At the end, I felt gratified because it helped me get over my fear of roller coasters and caused me to actually enjoy them," sophomore Jorge Carrera said.
"I caught myself screaming a few times because I felt bad for the other people screaming," senior Jan Karrell said.

Winner: The Big Apple Coaster
The New York, New York roller coaster offers a thrilling experience through Las Vegas's makeshift version of New York City. Explore new heights and perspectives of The Strip while strapped to this thrilling roller coaster. It gives you a greater view of Vegas and more amusement than any ride at The Adventuredome or the Stratosphere. Scream until your lungs give out and see why the Big Apple roller coaster is the best thrill ride of Las Vegas.