Sibling Rivalry: Books or movies?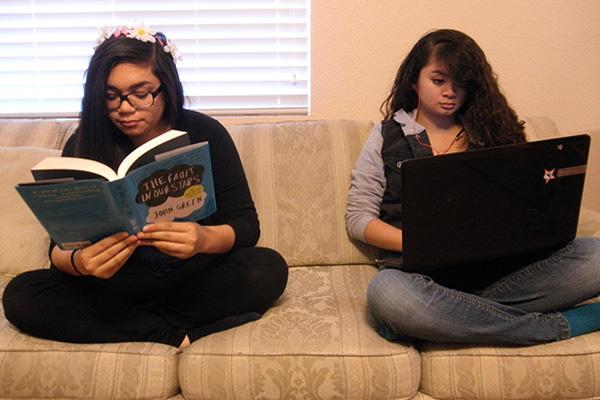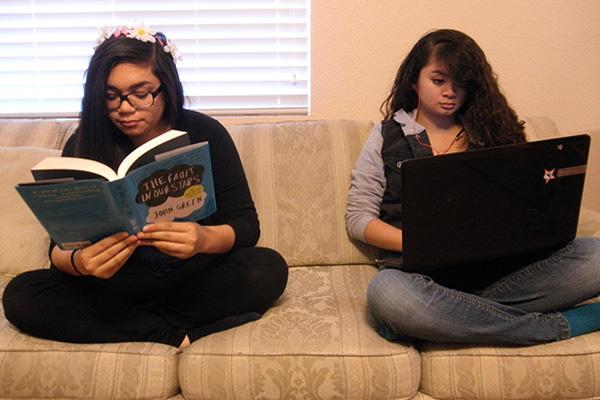 Sibling Rivalry is a new feature of the Southwest Shadow. Each week, siblings Andrea and Amanda Galvan are presented with a topic and 30 minutes to debate that topic. The catch? They are not allowed to speak. Instead, they document this dialogue on a Google Document in separate spaces, but they can utilize whatever resources that the Internet can provide them to support their viewpoint. 
Andrea: Movies are better because you don't have to imagine anything; everything's right there in front of you.
Amanda: You can say that, but I believe books are better, because I don't find using my imagination to be an issue. It's enjoyable to read a book and use the vivid descriptions to see the plot progress.
Andrea: Sure, you get to come up with your own descriptions and stuff using your imagination, but how will you know if it's accurate to the lore? That's right, you won't. Movie adaptations check for accuracy with the author so that's about as close to the description as you'll get.
Amanda: There's a different feeling you get when reading a "her long blonde hair" or "his deep blue eyes" than you do from seeing an actor you know portraying the character. Instead of getting that sense of awe you receive when first getting to know the characters, it's more of a feeling that says, "Oh hey, there's that actor." The movie doesn't do the characters and their intended descriptions any justice.
Andrea: No, movies do the characters justice. It makes them real. Haven't you ever watched a movie and thought, "OH MY GOD THEY'RE REAL THEY'RE RIGHT IN FRONT OF ME THEY ACTUALLY EXIST!!"  Anyway movies have more of a sense of realism than books because it's right in front of you. Books are just . . . words.
Amanda: If I can recall the last time we watched a movie together, it went more of, "Oh my god Amanda, Logan Lerman is so hot!" But sure, movies can have a better sense of realism. After all, they do have real live humans acting out the plot. One thing that movies do tend leave out, though, would be the plot's progression. It all goes by far too fast just to fit into an hour or two movie.
Andrea: Remember when we watched Deathly Hallows Part 2? Both of us had real tears going down our faces and real emotions coursing through us.  I know you can get that with books too, but it's just so much better with movies.  You're not alone in your little journey with the characters, no. You're with others and you're not experiencing anything by yourself. That just makes movies so much better, really.
Amanda: I admit, the movies sometimes do capture the setting of the book better, but that's because setting is a very visual thing that can't always be stated over and over in the book. I also know an awful lot of books that will give you that emotional feeling far better than any movie can. The Fault in our Stars and Looking for Alaska by John Green, for example, are two very popular books that both hold a tragic storyline (no spoilers here) that caused almost every reader to cry. I doubt that any movie will be able to give Green's fabulous writing the emotions you go through while reading the books.
Andrea: … I'm going to go out on a limb here with my unpopular opinion, but is John Green's writing even that good? Isn't he just overhyped by the Internet? I know he got a few awards for TFIOS and LFA, but there's a bunch of other authors who received awards who haven't gotten as much recognition.  What I'm trying to get at is that the movie hasn't even come out yet and you don't know if it'll be better. You're just making that assumption because you're really in love with the books as well.
Amanda: I understand what you're trying to say and how you're backing up movies being better than books, but I still believe books prevail. They give a clear plot progression and very descriptive details, which give the reader the sense of losing themselves in a different reality. Books in general retain a different, more relaxed feeling, so I believe they're better than any book-based movie.
Andrea: I'm not convinced. I'm always going to believe that movies are much better.  Instead of reading the details, you get to see them as they coalesce with all the other elements of the story.  You also get the experience with others instead of by yourself. … Movies are better. k.