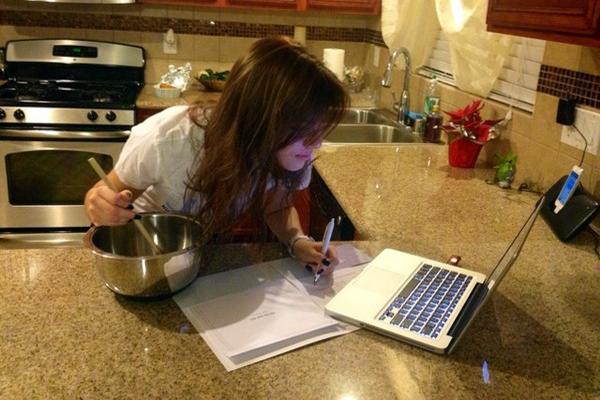 Since the beginning of my senior year of high school, I have been trying to figure out what I want to study. It has been a constant battle that has shrouded my mind on a daily basis. I have researched various college majors and completely eliminated those that haven't the slightest appeal to my idea of a career.
From a young age, I wanted to be a preschool teacher just like my mother, who is now a principal of a private preschool. Since she received the promotion, I have dedicated my time volunteering and working with students at her school. I spend hours on a daily basis reading and playing with the kids; it makes me truly happy to be in the school with them. I have always thought that this is what I wanted to do, work with kids. But, the only downfall of doing what I love is the financial aspect of this certain career.
This has been in the way of my final decision of choosing Early Childhood Development as my college major. I know it is what I love, but how far can I truly go with this career? Therefore, I tried to look at some of my other hobbies and various interests. After battling back and forth and with some extensive research, I realized my love for writing and journalism would be a wonderful career to pursue. When I made this decision, something clicked. The thought of writing or editing for a magazine or newspaper appealed to me in a way no other career path has before.
I know I can always change my major once I start my college education, but I would really love to have something to start off strong with. I could focus all of my efforts finding internships that will help me when I jump into the field. Many seniors, such as myself, are having a battle similar to this. We know we want a college education, but how do we make such a monumental decision without knowing what a certain major entails? Therefore, I believe it is important to test your field by applying for jobs or internships that will show what your major has in store.
Making any sort of decision is far from simple. Although, planning is important for these kinds of long-term decisions. We can never really know if we made the right choice; only time will tell the outcome of the situation. Although, in the meantime, I feel confidant regarding my major choice at the moment and I am really excited to see where this path will take me.