7090 S Rainbow Blvd. Ste 110 Las Vegas, NV 89118
Tuesday-Sunday: 11AM–3PM, 5–10PM
Mondays: Closed
Credit card accepted.
Putting a spin on traditional Indian food, "Clove Indian Cuisine and Bar" brings a modern twist of Indian culture to the Vegas Valley. While Indian restaurants are scattered throughout, this one takes a more modern approach to traditional Indian food. Clove experiments with ingredients foreign to India, such as Japanese Sansho peppers, and doing it with style.
From vegetable pakora to lamb samosa, Clove works to catch the interest of their customers, so much so that it was difficult trying to choose a dish from their kebabs, curries, tandooris and soups. On their menu, they dedicate entire sections to vegetarian and vegan options, making this restaurant an option for pretty much anyone regardless of dietary preferences. Along with the sit-down experience in the evening, Clove offers a lunch buffet earlier in the day where diners can sample lots of different styles and flavors of Indian cuisine. 
I went to Clove on a Tuesday evening and the restaurant was lively and filled to the door with customers. Clove's colorful decor immediately stood out to me. It felt like walking into a palace with the gold and copper accents and beautiful paintings covering the walls. The silverware was intricate and unique, and the staff was friendly, and helped me pronounce the various names of dishes.
I ordered Aloo Palak ($13), which is a curry-like dish with spinach, potatoes and fresh spices. The soup looked like unsuspecting green goop, but to my surprise it was one of the most delicious things I've ever tasted. The soft boiled potatoes and mashed sauteed spinach were cooked perfectly and was just the right thing to warm me up on the cold evening. Especially when paired and dipped with Garlic Naan, this dish was mind-blowing.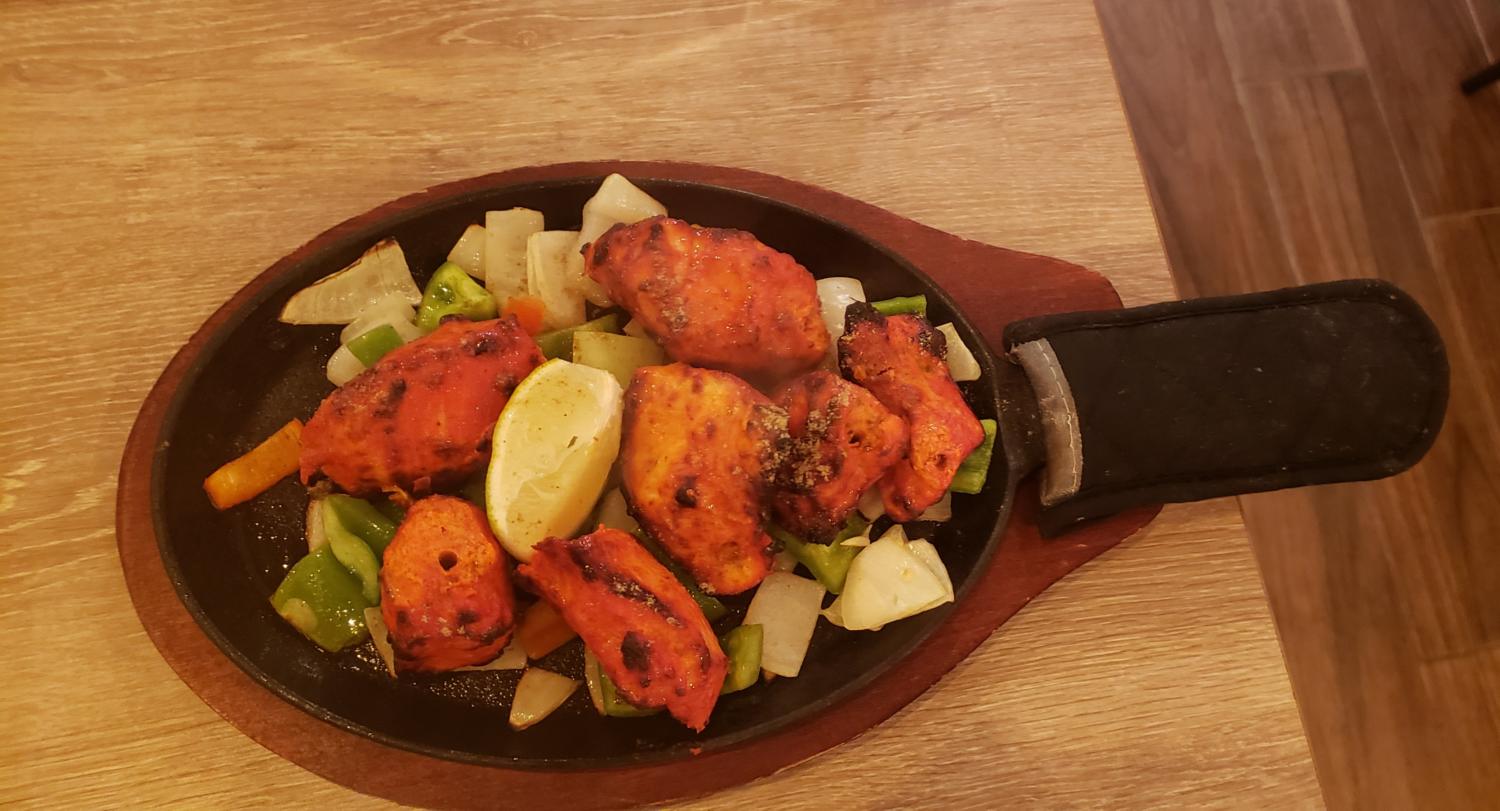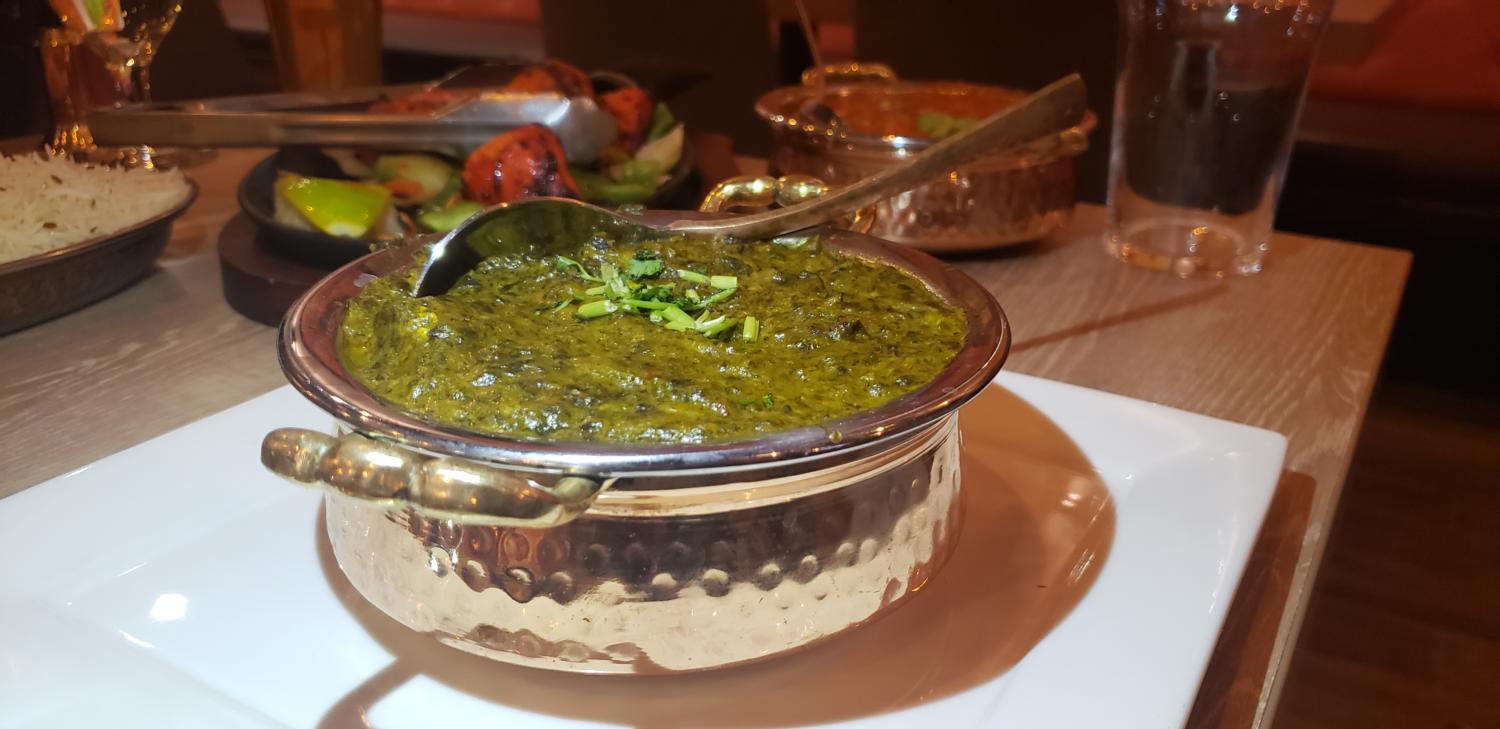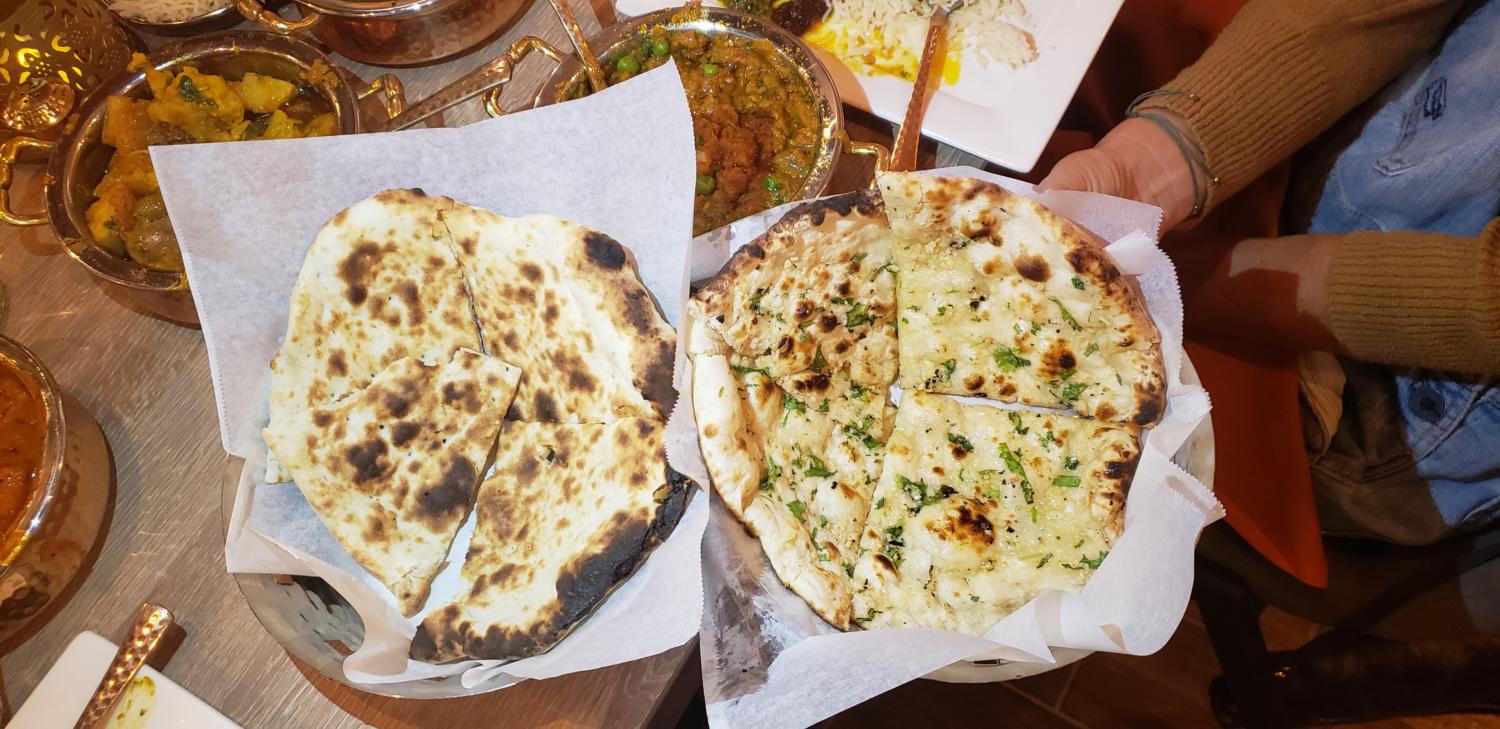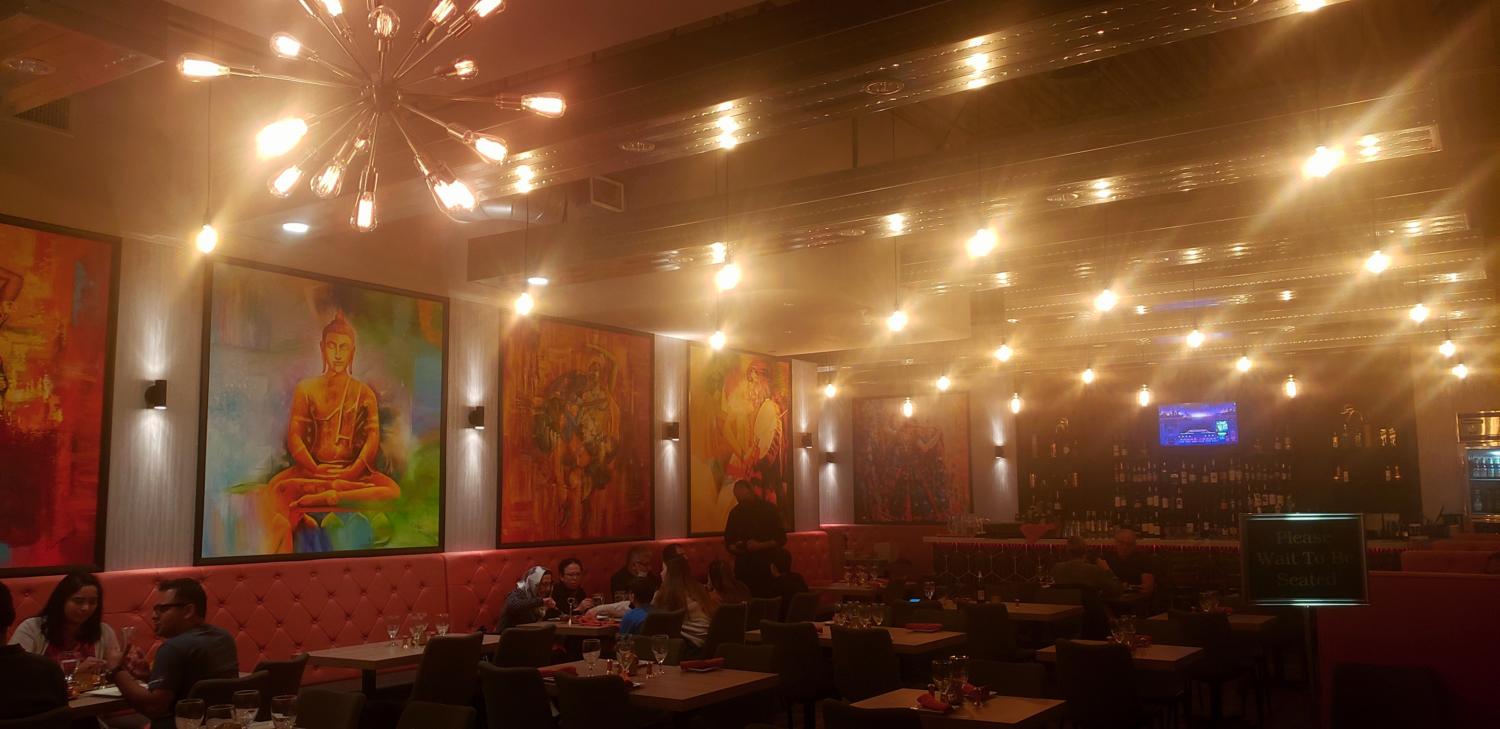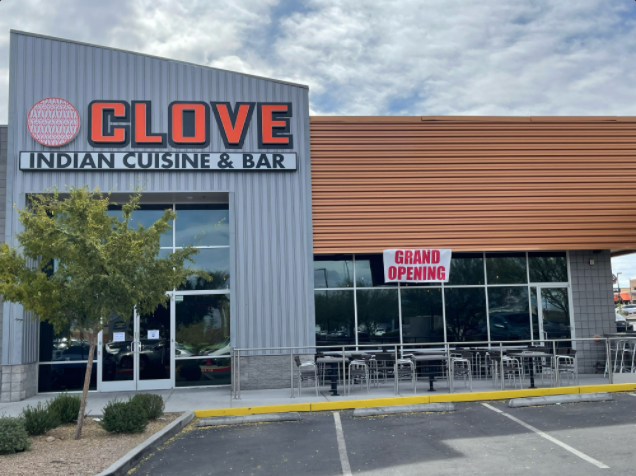 I also got a chef's special Chicken Tikka Masala dish ($16). It came out on a sizzling skillet with bright orange spice and vibrant grilled limes. I have had this dish in the past at other Indian restaurants and in comparison it was done very well here. The chicken was juicy and the added tang of the limes made it so delicious. It was easy to see why it was one of the "Chef's Specials."
As I was eating, I noticed that all the dishes besides the chicken were served in beautiful gold plated tin bowls with engraved flowers on them. It was also apparent to me that the atmosphere and everything down to the brightly dyed napkins made the whole experience unique. One of my favorite parts about the restaurant was the constant display of Bollywood music videos playing. The music really made you feel like you were in India and the exotic dancing was impressive.
My only suggestion is the amount of time it took our food to come out. After we ordered, it was about 35 minutes until we got our food. I can understand the wait on that particular night though because it was busy, and it would probably be much better earlier in the evening or at lunch. The food was worth the wait, no doubt, but the amount of time it took was still an inconvenience.
Overall, Clove is a great restaurant to go to if you are looking to try something new. It made for a wonderful night with my family and broadened my horizons as to what Indian food could be. The sit-down experience was incredible, and I'm sure the lunch buffet is amazing too. For anyone looking to expand their pallet and feel like they are a king in an Indian palace, look no further than Clove.