4850 W Flamingo Rd
Ste 46
Las Vegas, NV 89103
Mon-Sun: 12 p.m. – 11:30 p.m.
Offers takeout and delivery
Accepts credit cards and Apple Pay 
Full of pink decorations and illumination, Ume Tea Shop is a charming cafe for pictures and studying that offers in-dining during the pandemic. My eldest sister wanted to visit the newly-opened restaurant, so we decided to go together with one of our sisters. 
Replacing an old Nightea shop, Ume Tea Shop offers assorted teas, smoothies, and more. String lights embellished the ceiling, and there was even a ball pit and an aquarium. Multiple people were working on their laptops, and the cushioned seats were also quite squishy and comfortable. 
Following the Nevada COVID-19 guidelines, all tables had a safe distance between each other, allowing each family to gather in one spot while others sat in socially-distanced areas. 
All the workers were friendly, and most importantly, wearing gloves. The service was fast, and our order was ready within minutes.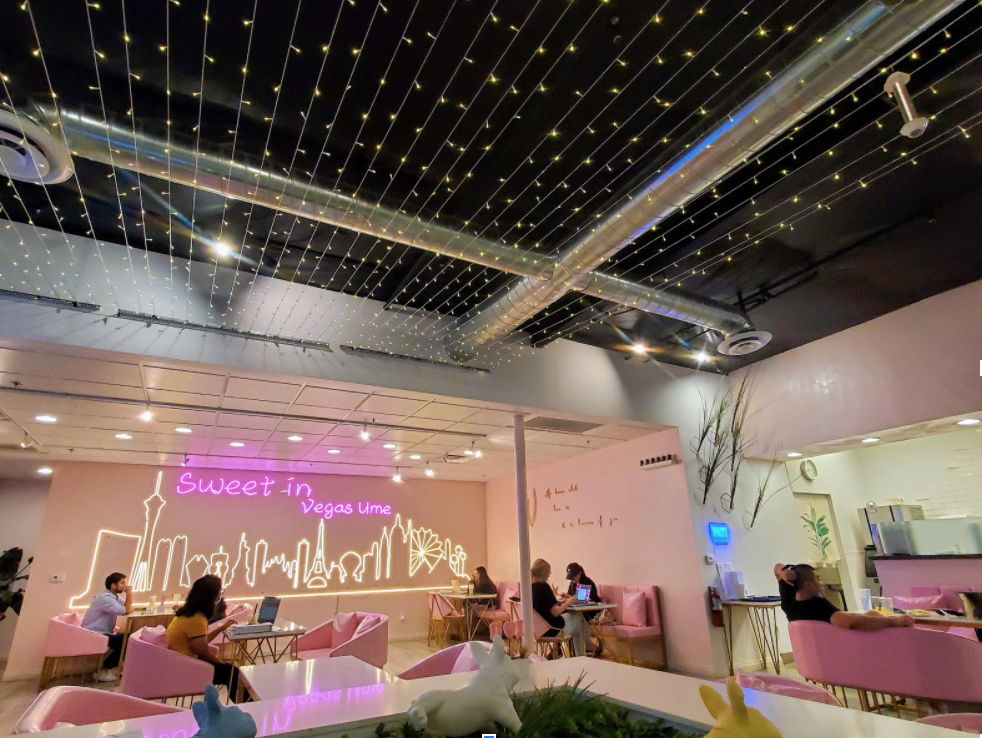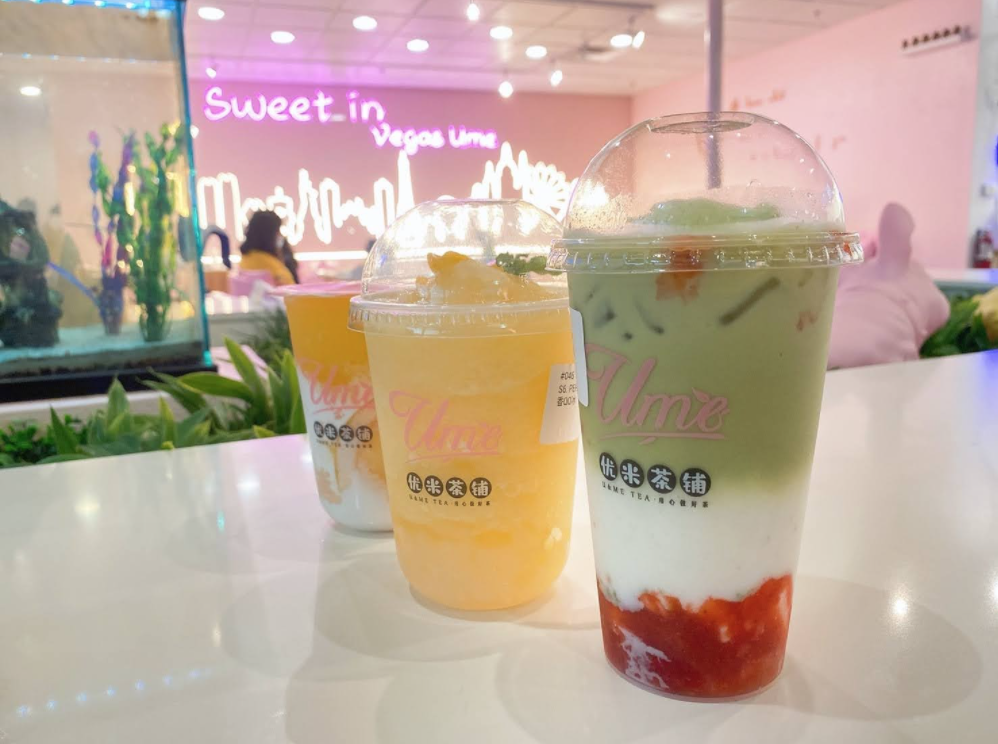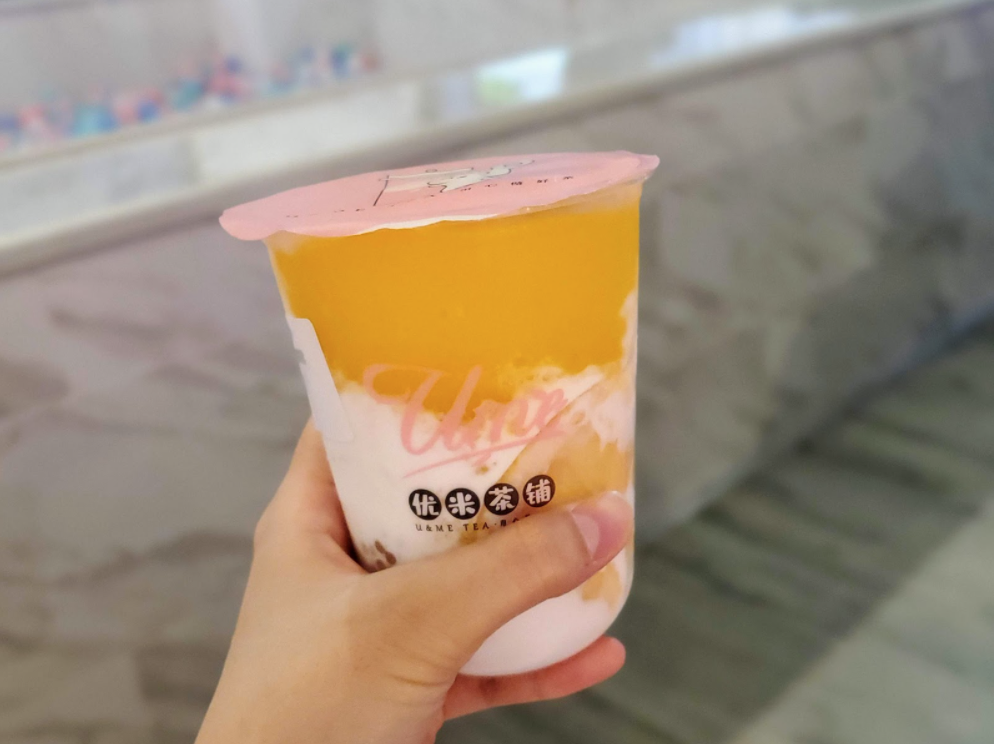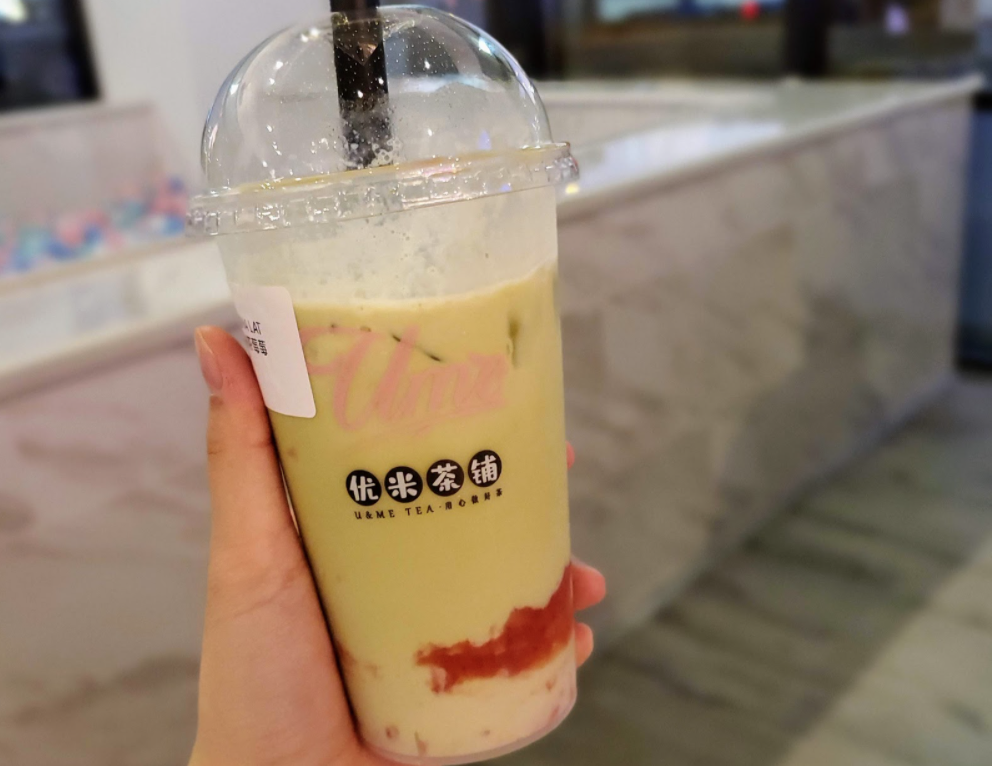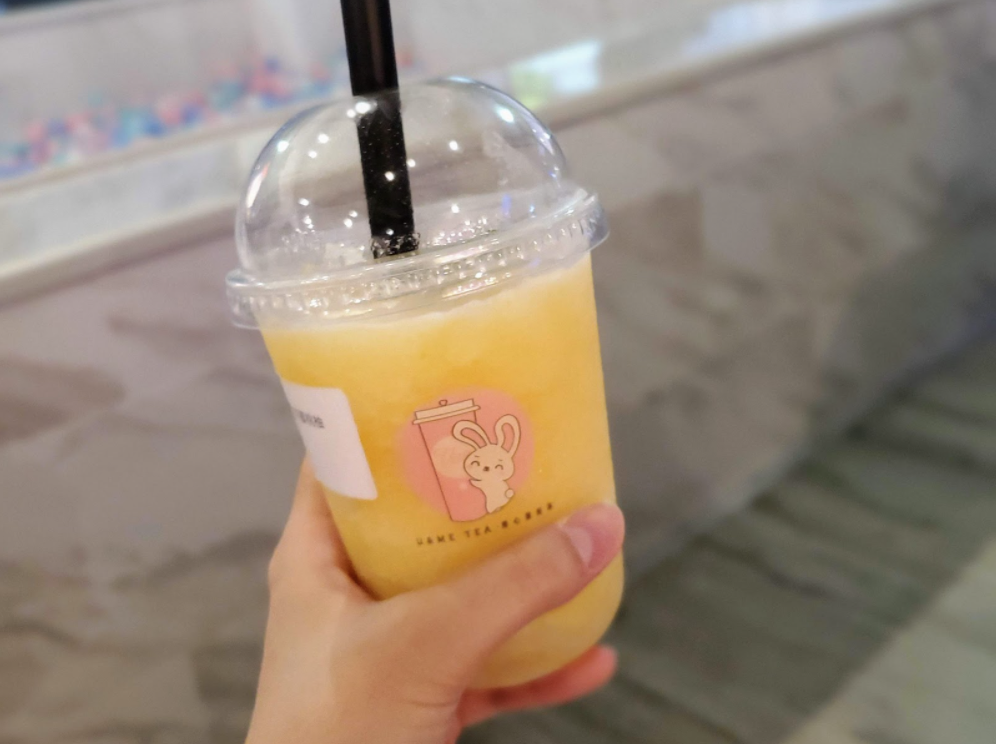 The first item I ordered was the Mango Pomelo Sago ($5.75). When I first got a sip of the drink, it tasted like watered-down whipped cream, but after thoroughly mixing the contents, it took on a whole different flavor. It tasted like milky bursts of fruity candies, and the chewing sensation of the sago was unique and satisfying. The coconut milk wonderfully played the role of a complementary accent to the mango's tanginess. This drink is perfect for a hot summer day and well-deserving of its title as the most popular drink at the cafe. 
Next, I tried the Strawberry Matcha Latte with Matcha Ice Cream ($5.25), which had just the right amount of sweetness. The matcha's rich and bitter undertones harmonized exceptionally well with the strawberries' sweet and sour flavor. Overall, I would recommend this drink to those looking for something refreshing and not too heavy. 
Finally, the Peach Grapefruit Strawberry Smoothie with Lychee Jellies ($4.75) takes the winning trophy. It was surprising to find myself liking it as much as I did, but it tastes the best out of the three. The smoothie tasted like an expensive Mogu Mogu. The lychee jellies, chewy lychee-flavored coconut gels, added a delightful touch to the slush-like texture. 
All the drinks looked eye-catching, and it was a fun additional touch that each cup had a different design. Every part of the cafe was aesthetically appealing and perfect for Instagram shots. 
All-around, I believe everyone, including those with dietary restrictions, like lactose intolerance, allergies, or veganism, can find something they like at Ume Tea Shop. I know I sure did.