3730 S Las Vegas Blvd, 
Las Vegas, NV 89158
Mon: 5:30-10:30 PM
Tues-Wed: Closed
Thu-Sun: 5:30-10:00 PM
On the downstairs level of Aria Hotel and Casino, one would expect the whirls of spinning wheels, loud beeps and chimes from the slot machines, rowdy tourists and the bumping of luggage between strangers. However, right in the center of all the chaos, Blossom is a quiet restaurant, easing many with its soft-toned Chinese music and inviting staff. 
Established in 2010, Blossom offers an intimate dining experience with a total of 134 seats and two VIP rooms. From classic to cutting edge, the staff goes above and beyond with its table-side service and live seafood offerings. These intricate details have awarded Chef Chi Kwun Choi the Epicurean Award for Best Chinese Restaurant in Las Vegas. 
Our first dish that slid onto the turntable was Tempura String Beans ($12). These string beans are tempura battered, drenched in the perfect amount of sweet soy sauce and cooked with minced daikon. For its small price, I would drive all the way back just for this appetizer. It had the perfect crunch and sweetness to it, while having a pepper tanginess. Even without its accompanying dipping sauce, similar to a spicy mayo, I would of still enjoyed it on its own.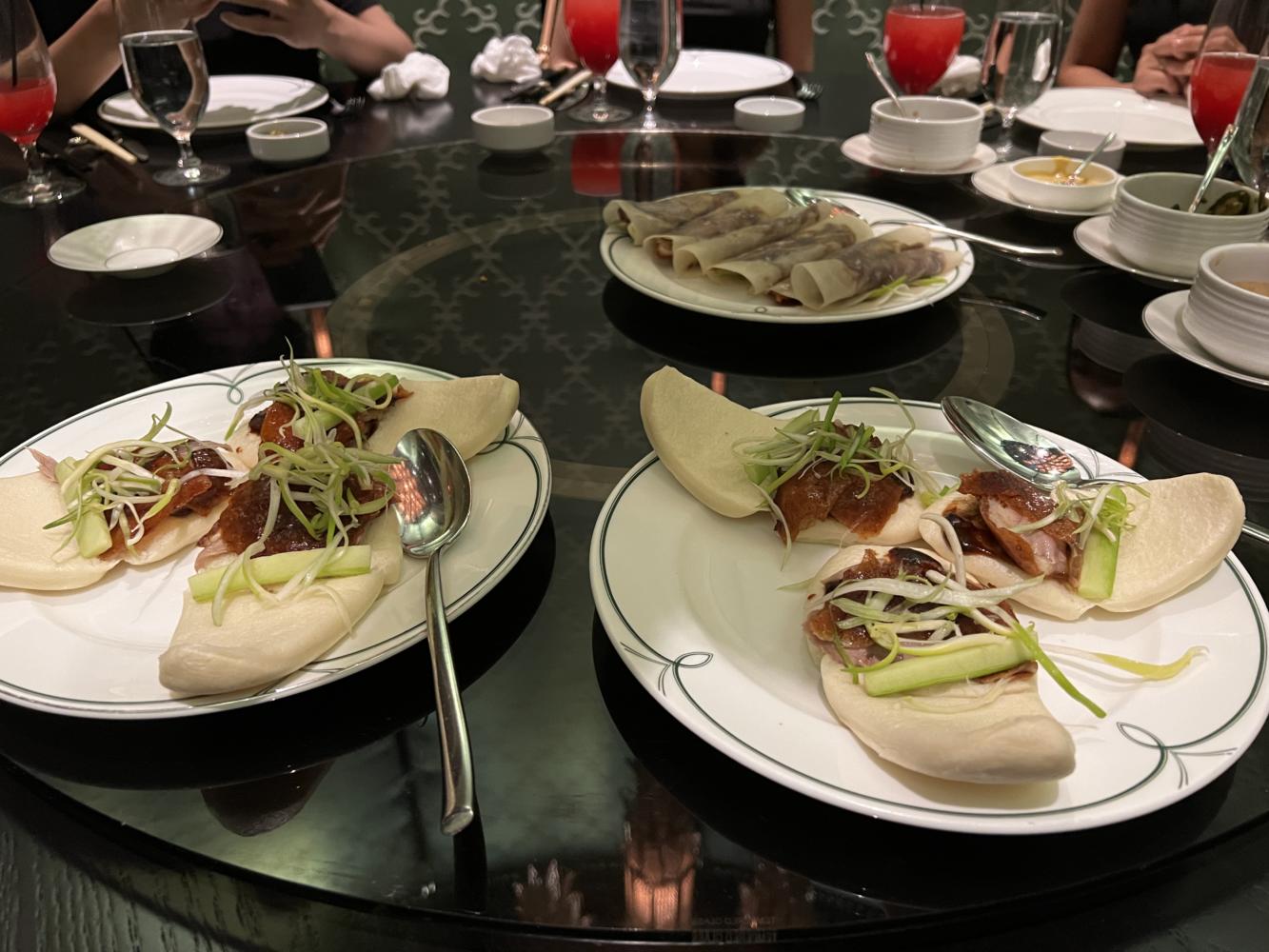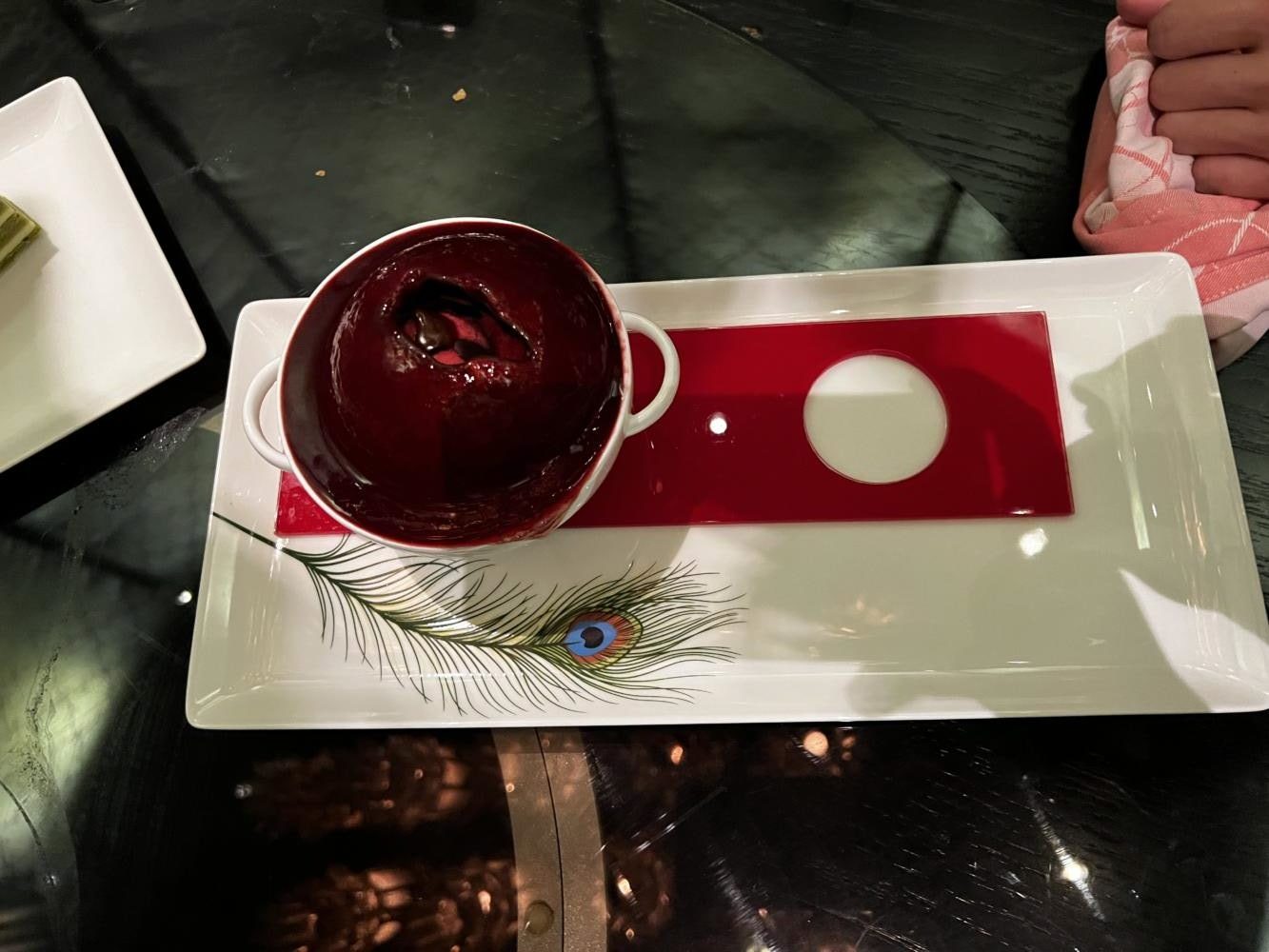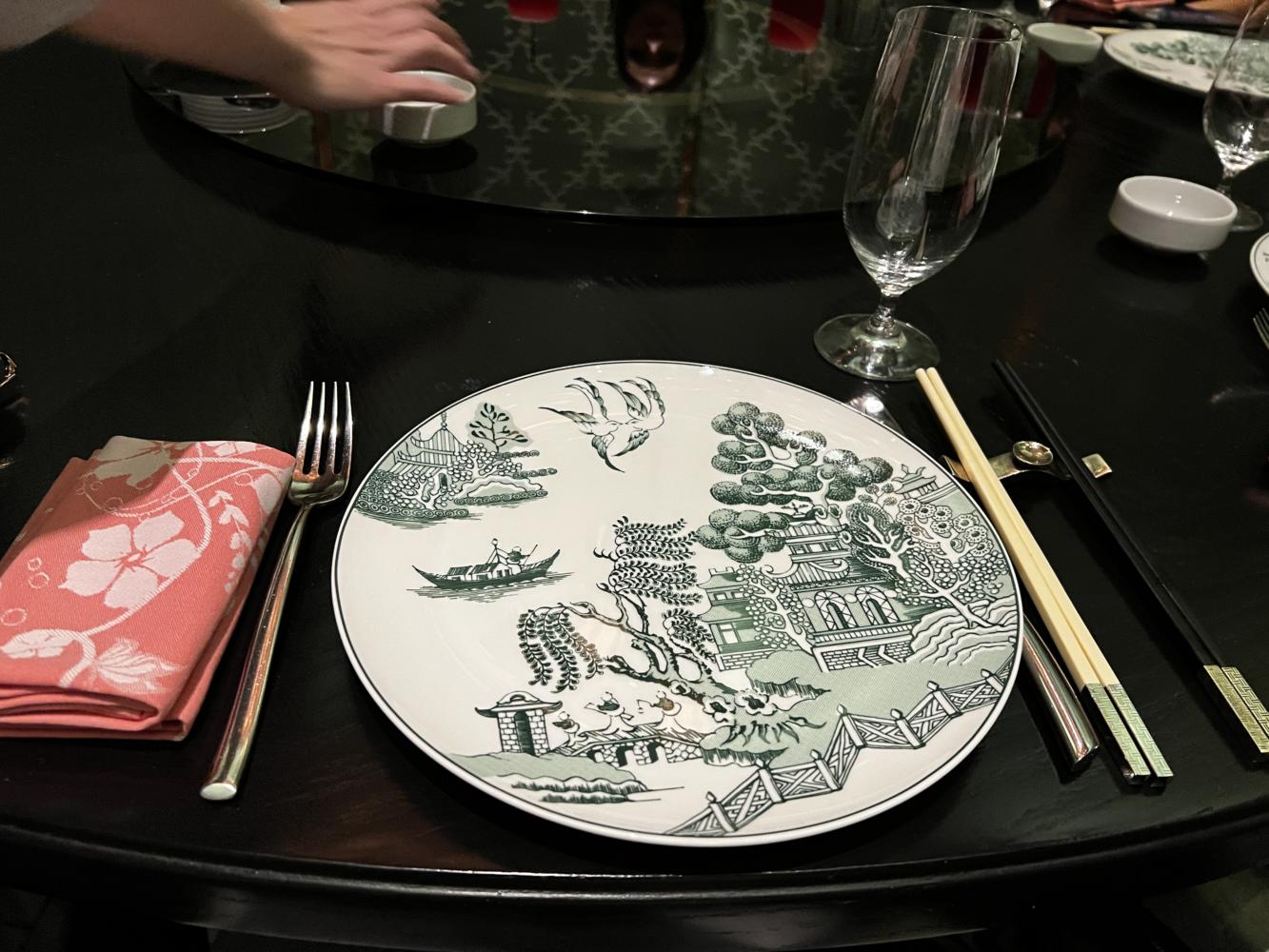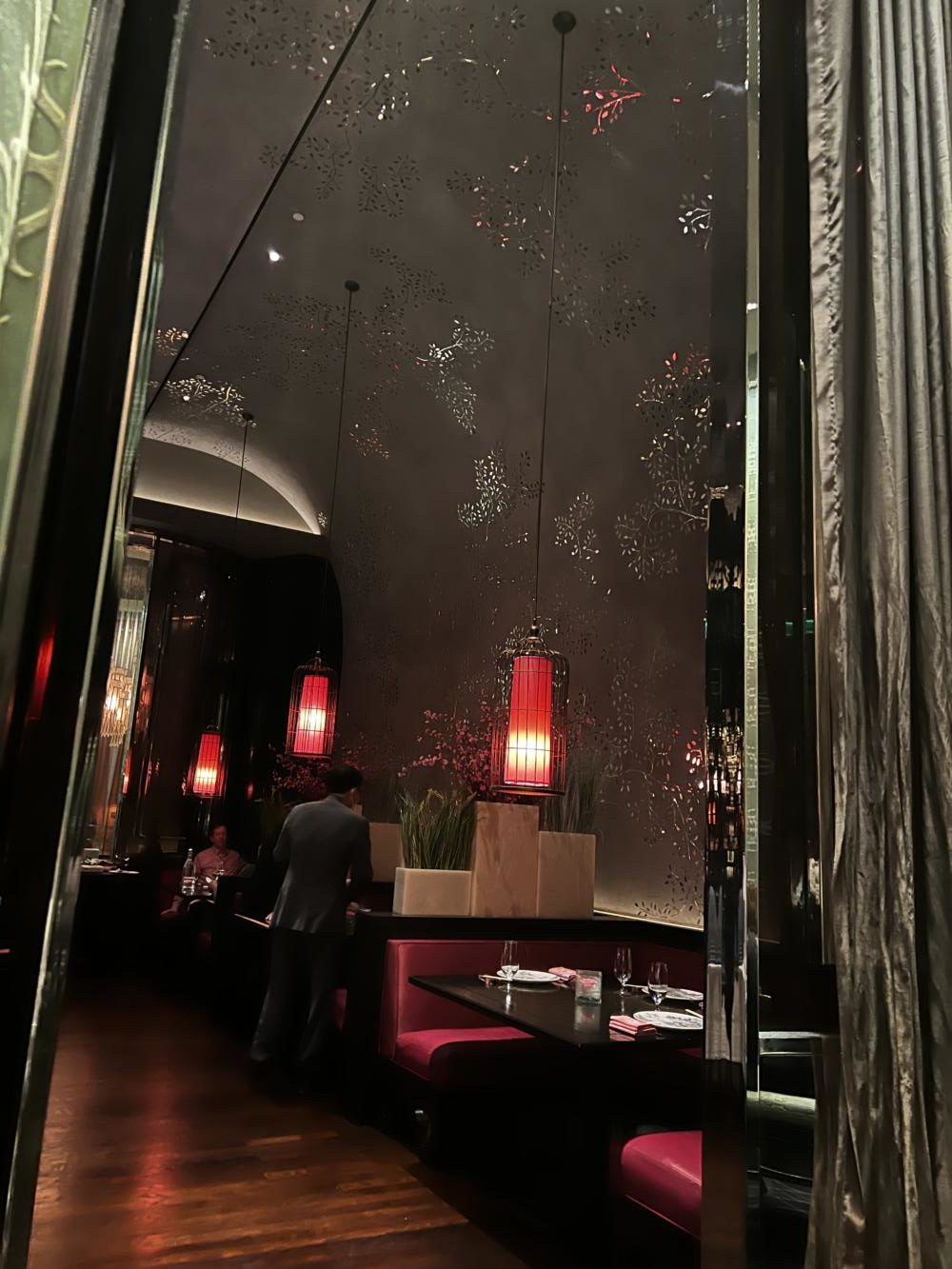 Prepped tableside was the Peking duck ($108), also known as the national dish of China. Although the price seems steep at first, we were served not only steamed buns, Peking duck wraps, but also the leftover parts of the duck itself. From the intricate cuts of the meat, to the added garnish to the dish, the peking duck is both worth the hype and its price. Both the skin and meat were tender, moist and had the right amount of fattiness. It was so rich in flavor consisting of cucumber, scallions and hoisin sauce. The steam buns, unfortunately, all broke in half causing it to be more sandwich-like, however, that was not an issue. 
The last dish was a mandarin chocolate crème brûlée ($15). Paired with piping hot citrus sauce to melt through the chocolate dome, we were surprised with a cherry and caramel filling. There was no melted sugar top and it's definitely a unique take on crème brûlée; however, I'd say the chocolate was definitely overpowering. 
From changing out our plates after every entree, to giving detailed responses to each of our menu questions, Blossom's customer service is top tier. And, their food and impeccable attention to detail only adds onto it. It's definitely not a restaurant where I can easily pick up food from on the daily, but it is perfect for birthday dinners or for any special occasion out.