Teaching and Training class study different ways of learning
There are nine different ways of learning in the Multiple Intelligence Theory
Giving students an opportunity to learn about the different ways they learn, Shannon Sheldon's Teaching and Training class are creating posters to show the nine Multiple Intelligence Theories that exist.
"I think all students should recognize what kind of learner they are so that they can figure out how to get an education to suit them the best," Sheldon said.
The Multiple Intelligence Theory, written by Howard Gardner, states that everyone is smart in their own way and that IQ is not enough to determine someone's intelligence level.
"I think that students will be able to get a huge gain from this project and they'll end up being super experienced with other students' learning styles," sophomore Alyssa Steinle said. "Being able to know the different learning styles is going to be helpful in the future for me, and I'll be able to apply these styles to my own life."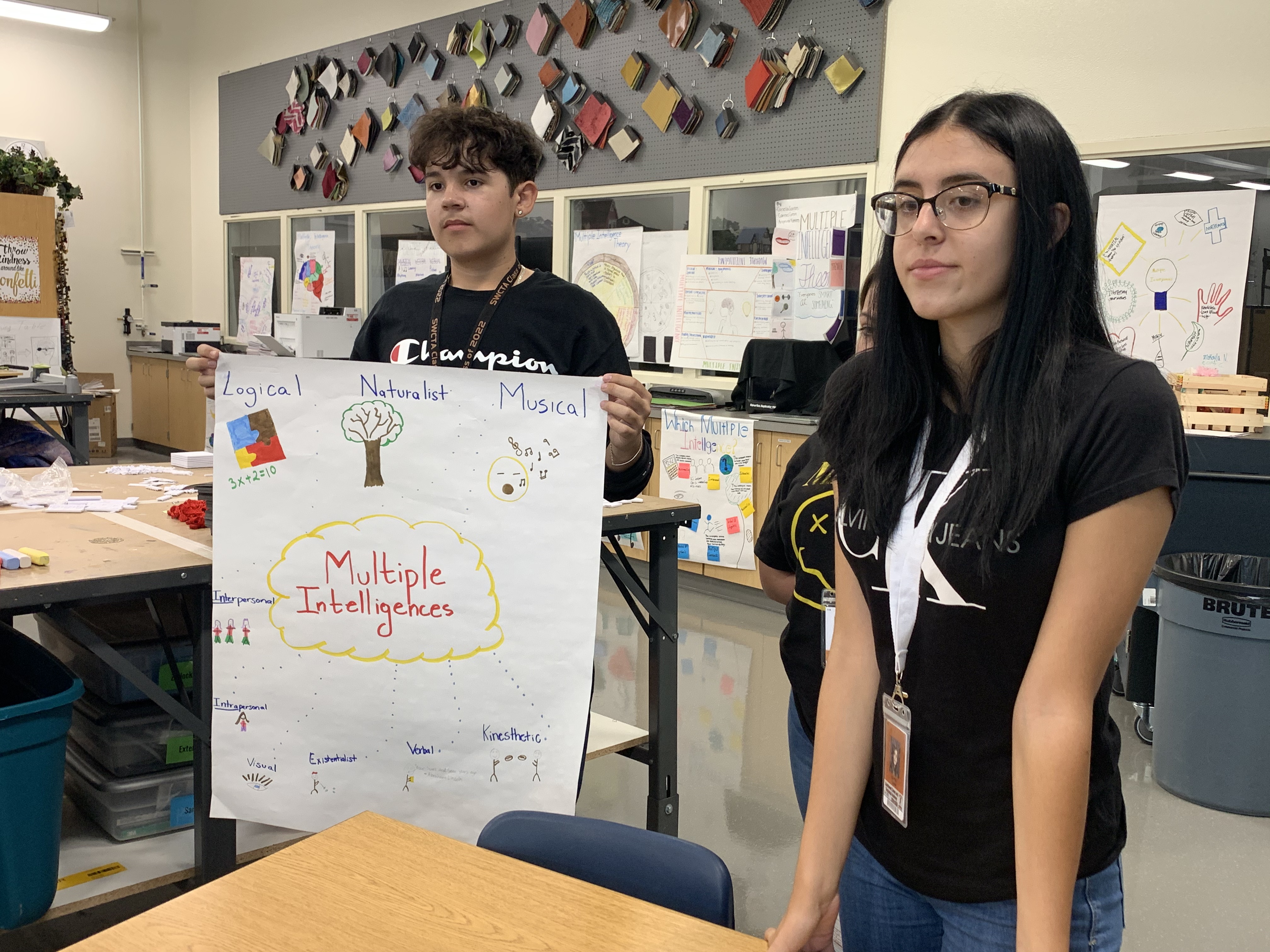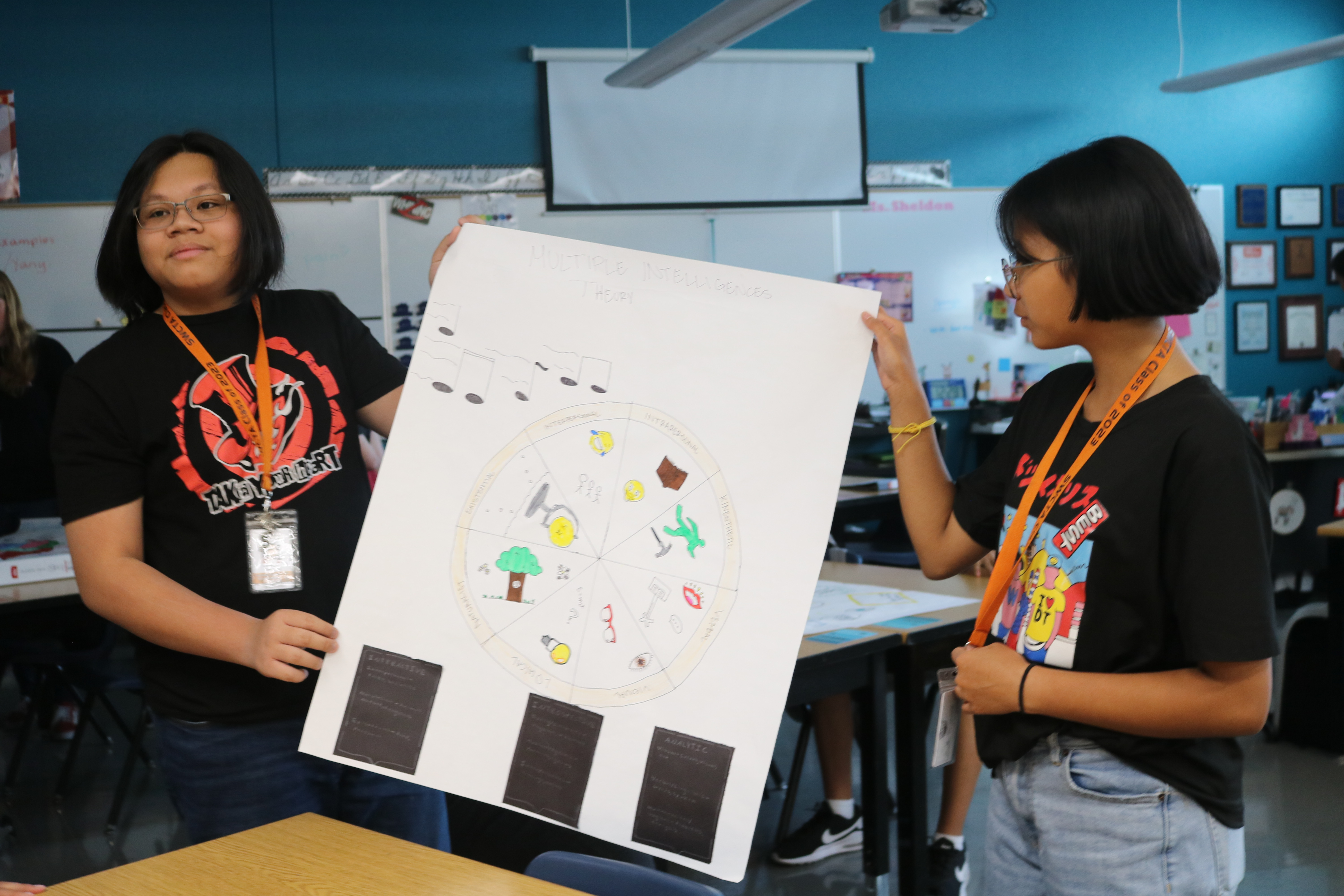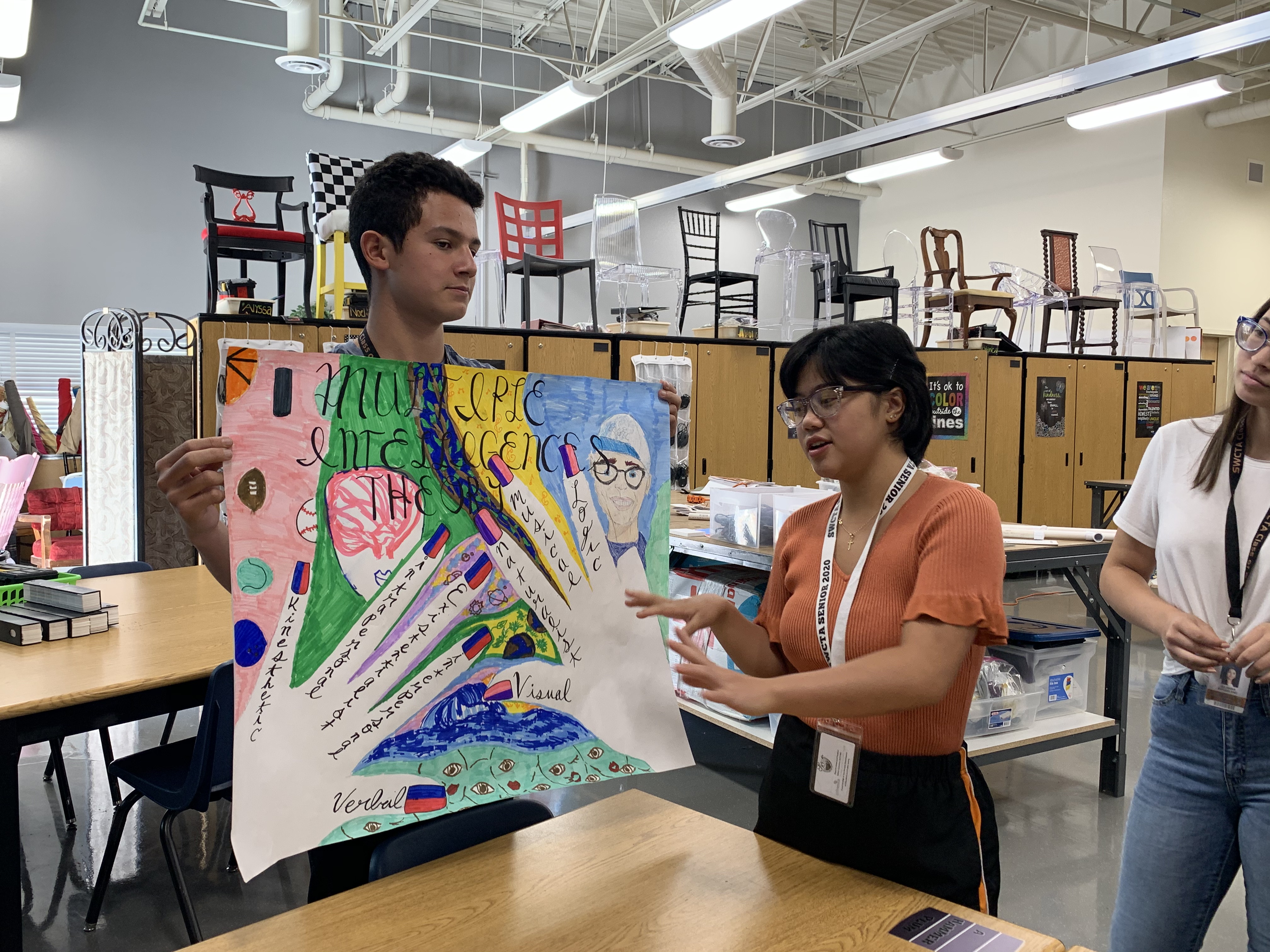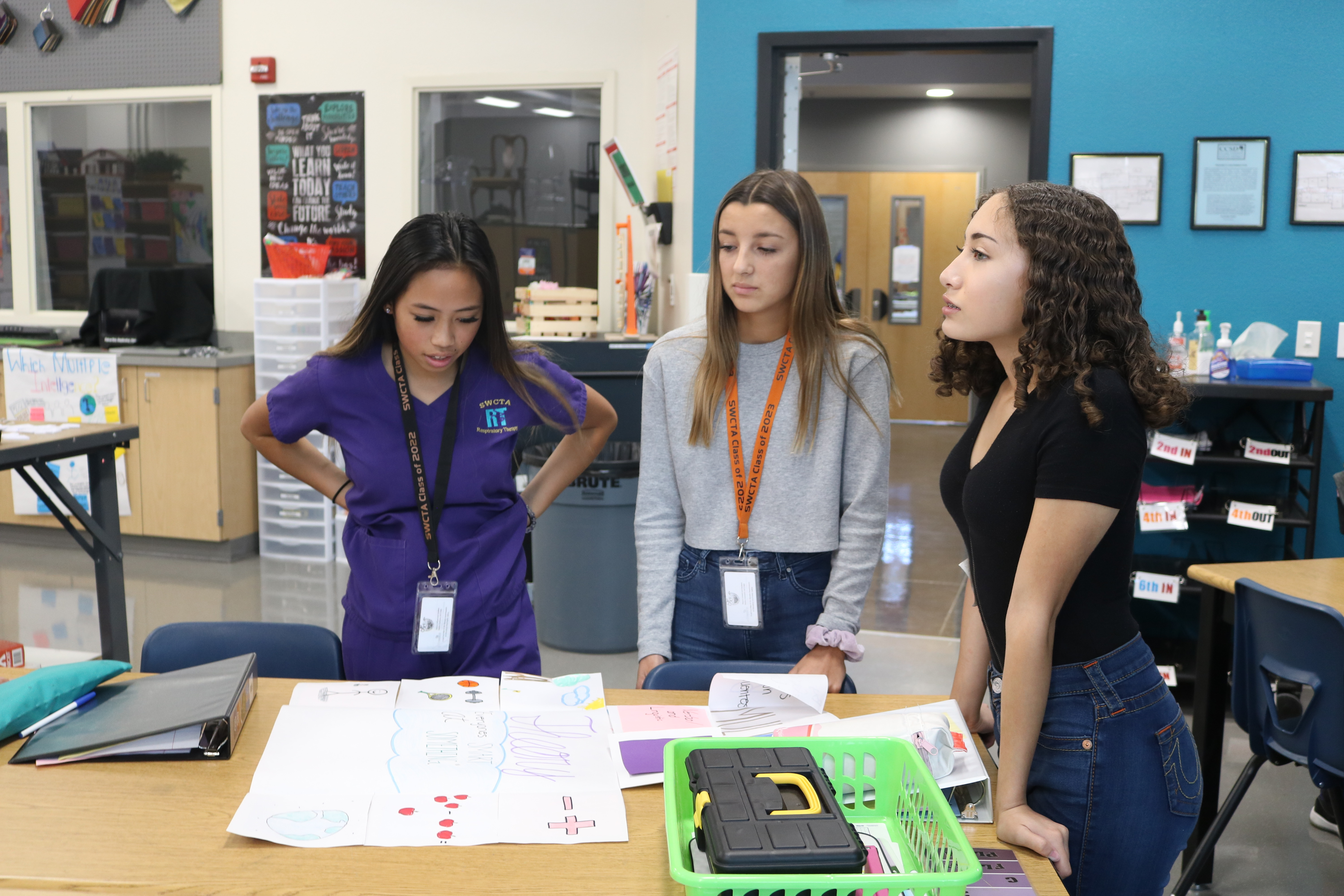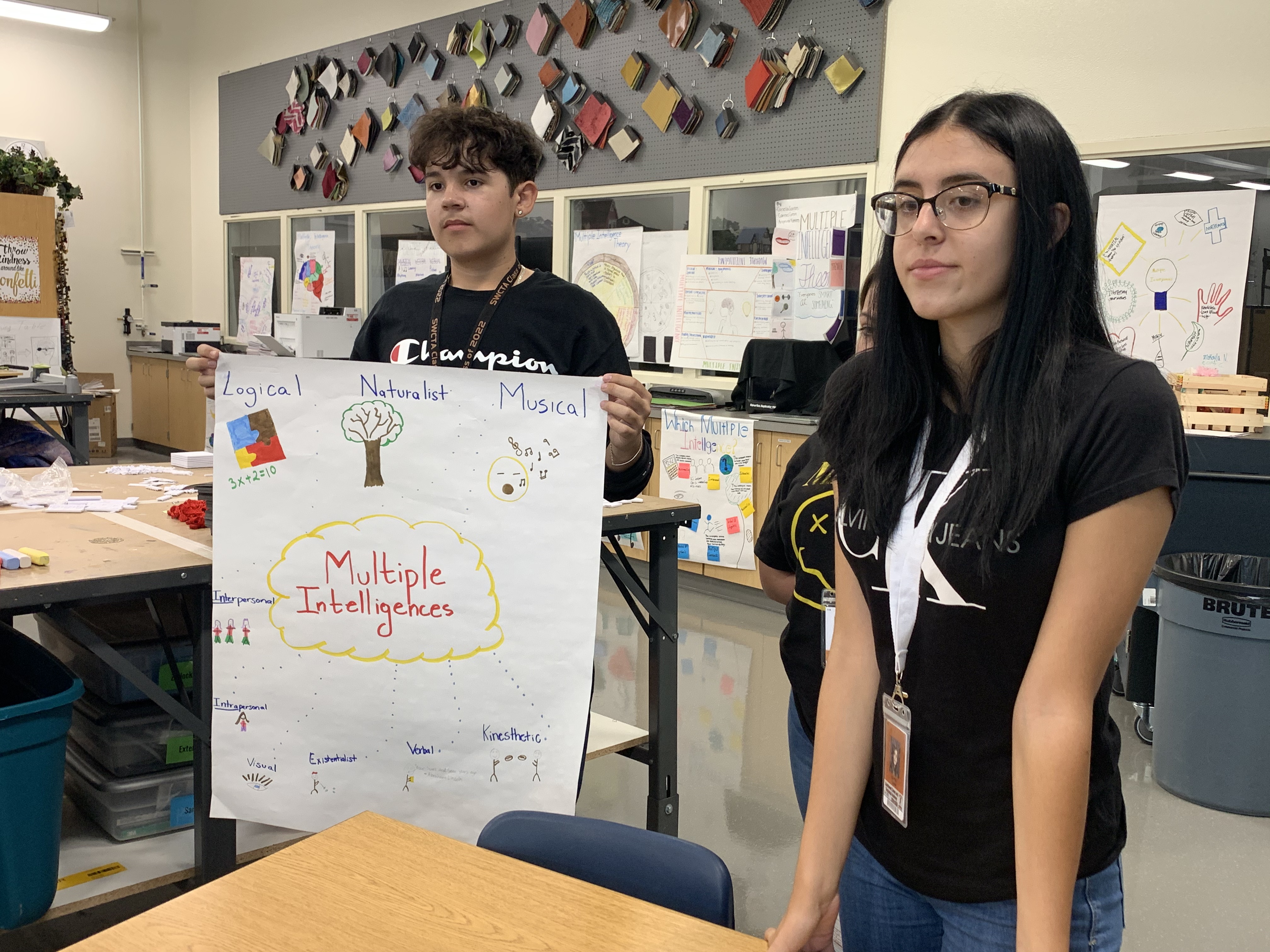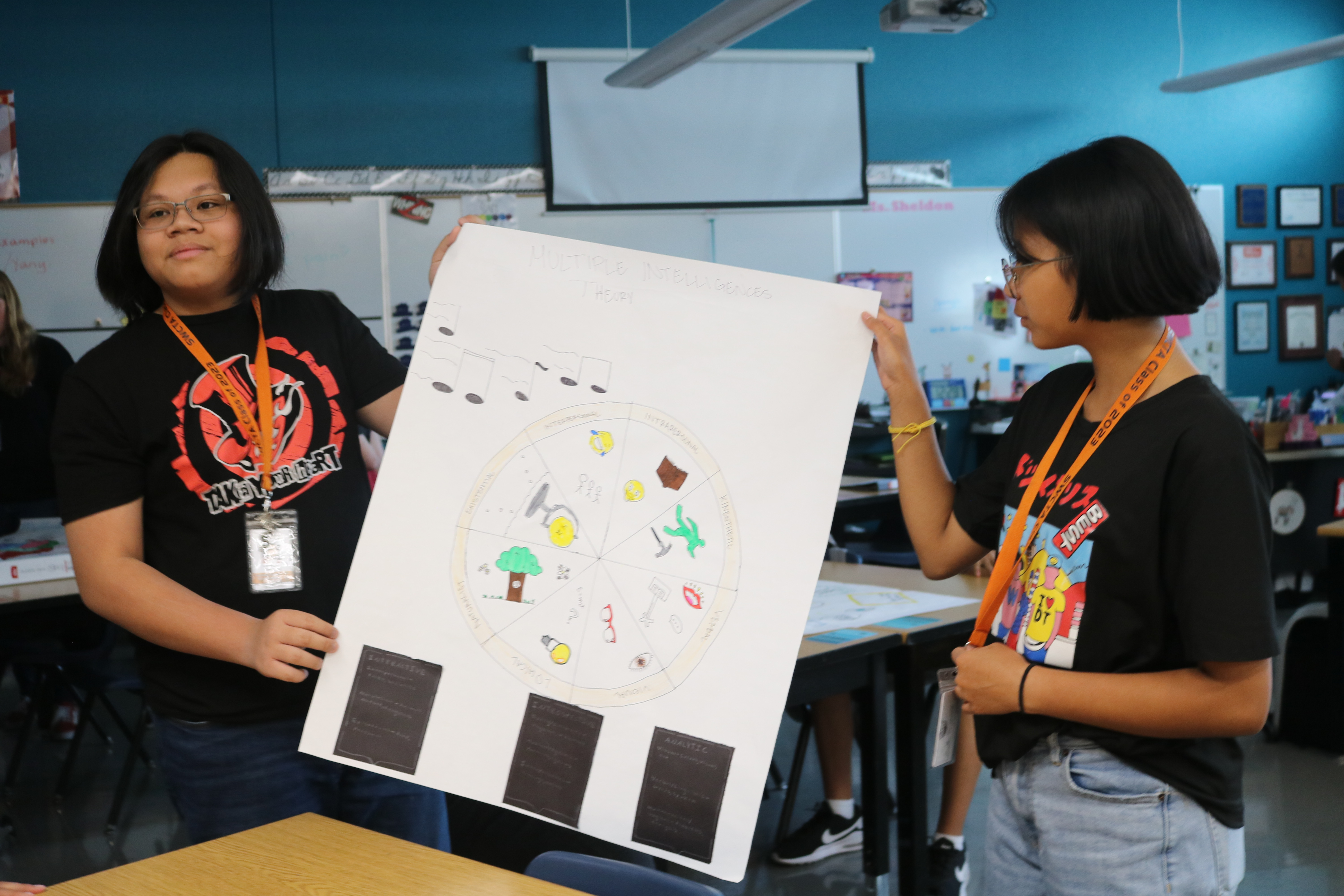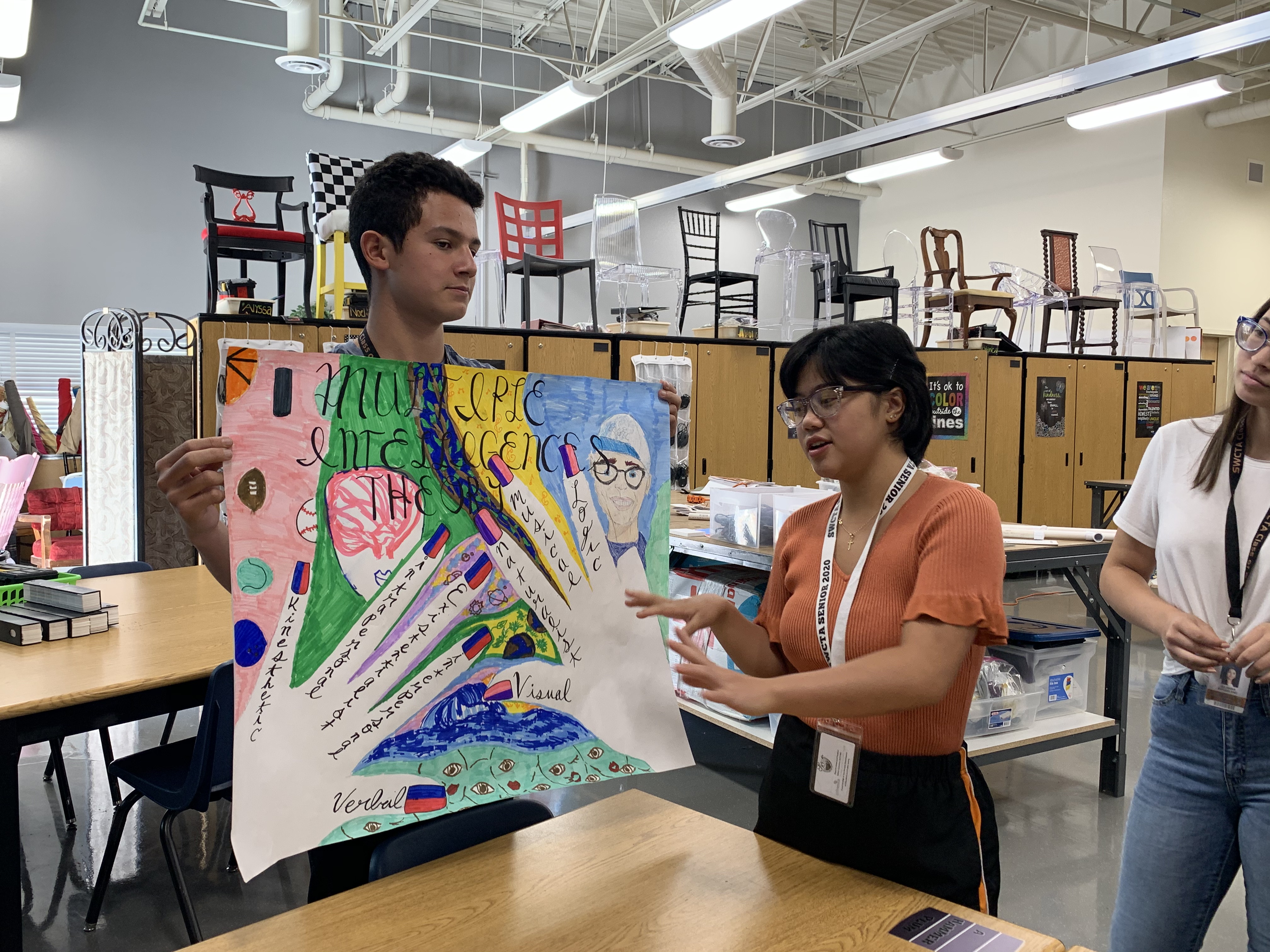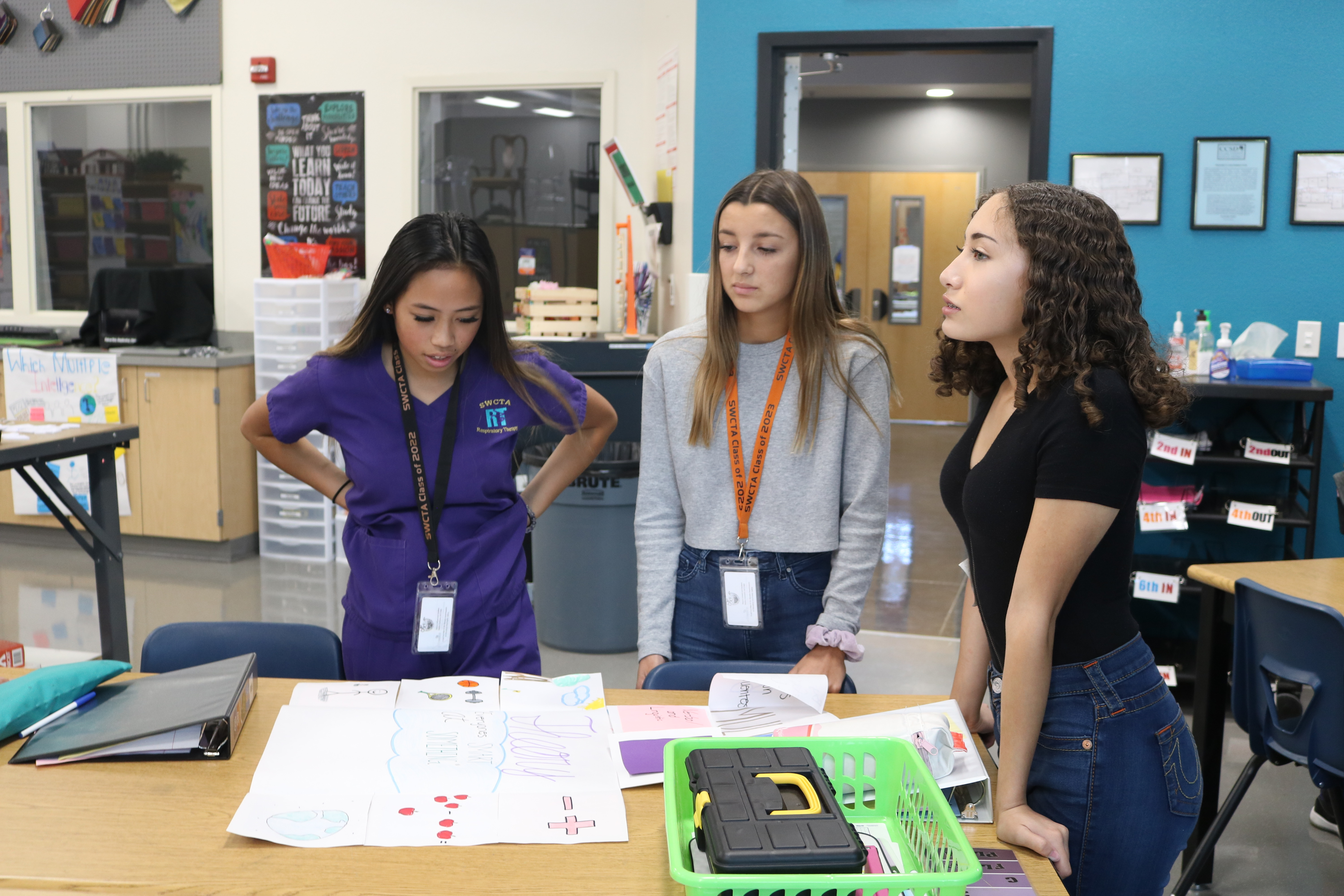 Members in each of the groups will rotate and present their poster three times to different groups. Each group is required to show all nine of the theories in their own way and will present in front of the entire class afterward. 
"I think that it's cool and I'll be able to teach people new information as well as understand the information better," junior Allison Coke said. "For me to be able to teach multiple ways will help me become a better student."
Eventually, students will need to create a presentation based on their program area that will appeal to all nine Multiple Intelligence Theories.
"I am hoping that even if these students aren't going to be teachers, that they will recognize how multiple intelligence will help them learn in the future in their career and in colleges," Sheldon said. "I hope that they will find that anchor charts helpful in the future.  It's okay to make a chart to hang on the wall to help them remember something"