Leaving paradise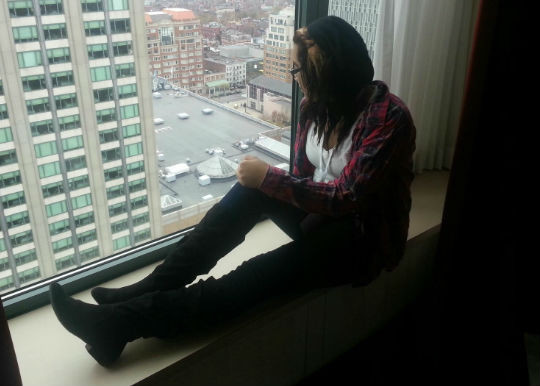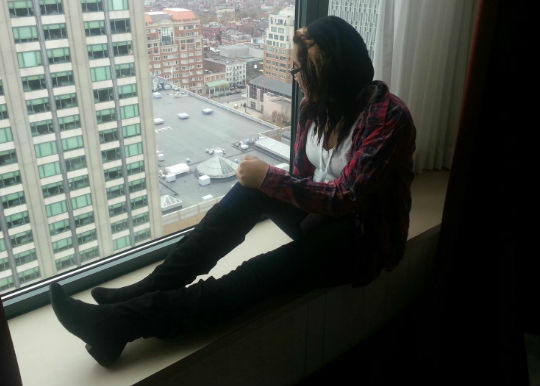 Fall. You picture the once emerald green leaves transforming into a pumpkin orange and tomato red color that covers the streets and sidewalks you walk on. The cold breeze that inhabits the air around you and is nowhere close to hot. Here in Vegas, it's all only a mental image you can paint in your head, but that image came true as soon as I stepped foot on Boston territory.
Riding in the shuttle from the airport to the Sheraton Boston hotel, I fell into a state of amazement. The air was cold, the beautifully constructed buildings stood tall, and there were even bodies of water. Once I walked out of the shuttle to enter the hotel for check-in, a feeling of warmth (of course on the inside since I practically shivered off all my remaining body heat) overcame me and I was content. I was finally able to experience what fall really meant.
[vision_pullquote style="3″ align=""] "Once Sunday was already around the corner, I fell into sadness; I didn't want to leave, I didn't have enough time to enjoy the city." [/vision_pullquote]
Oh my, the vibes given off when walking through the streets of Boston were simply unexplainable. The street lights shined so bright, not like how the casinos here in Vegas do, but instead with a vintage, antique setting. All of the shops, some actually underground, are close-knit and homey. Many who walked the sidewalks remained in calm states and kept to themselves, rather than being loud and disrespectful to those around them. The one part about walking on the streets that amazed me was the fact that I rarely saw any homeless people. Normally, you can walk on the Strip and within five minutes, you will already have seen at least two vagrants.
Spending five days in this amazing city was just what I needed. It was my first time to ever travel to the east coast, and it was uplifting to experience actual nature away from the casinos and neon city lights. Each day went on forever. Once Sunday was already around the corner, I fell into sadness; I didn't want to leave, I didn't have enough time to enjoy the city.  Obviously, Boston was my paradise.
"Flight 1269 to Atlanta, ready for departure."
The words spoken over the airport intercom hit me like a wrecking ball (all Miley Cyrus jokes aside). It was time to leave the great city of Boston, Massachusetts and go back to my home in Vegas.
Being back home isn't too bad, though. While it was fun to be somewhere new with some better qualities than Vegas, this is where I belong. I would go back to Boston in a heartbeat, no doubt about that, but I'll miss the feeling of the scorching summers, traffic covered streets, and bright casino lights that shine all night. Boston, you were fun while it lasted, until we meet again!