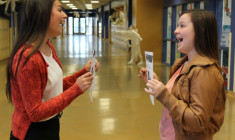 December 12, 2013 at 3:04 pm
Seniors are being asked to have their best friend, favorite teacher, or parents write what the student body should never forget about you. These are due on Dec. 16 to a senior english teacher.
December 12, 2013 at 3:13 pm
Sophomore Ezra Ocampo knows computers in a way that most people don't: he builds them.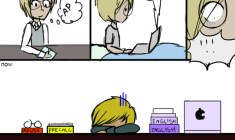 December 9, 2013 at 1:37 pm
This week, Andrea comes to a personal realization regarding AP courses.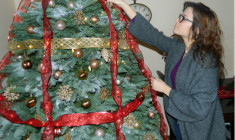 December 12, 2013 at 11:06 pm
After a long time of believing in Santa Claus, I do not want my brother to find out that it is all a fictional story.
Music (un)appreciation

Music doesn't receive as much recognition for the positive benefits it provides.

December 10, 2013 at 9:49 am

Unplanned changes

As we get older, playgrounds look smaller, Christmas is less exciting, and Halloween is just another night.

December 5, 2013 at 6:49 pm
December 12, 2013 at 11:11 pm
In her self titled debut album, Danielle Bradberry, winner of NBC's The Voice does an amazing job of portraying her rise to fame, and her humble and innocent approach on her new life.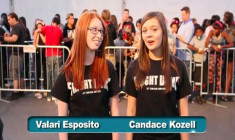 October 18, 2013 at 9:54 pm
This episode of The Outlook was filmed entirely at The Frightdome, located at Circus Circus Casino in Las Vegas.
The Outlook Episode 18

This episode of The Outlook was done as a Project Based Learning (PBL) assignment for the hosts of the show.

October 3, 2013 at 9:48 pm

The Outlook Episode 17

In this episode the students travel to the annual San Gennaro Feast here in Las Vegas to learn a little bit about the life and food in Italy.

September 26, 2013 at 11:35 am