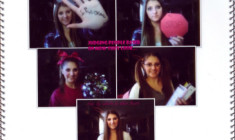 March 7, 2014 at 2:15 pm
Based on current anti-bullying laws, all school districts must follow new policies to decrease the already doubled numbers of incident reports.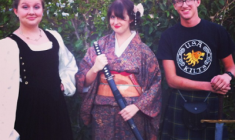 February 18, 2014 at 12:07 am
Junior Tyler Long shares his deep passion for Scottish culture and the Renaissance.
Aspiring Chef: Meet Cindy Tran

Junior Cindy Tran finds herself spending most of her time cooking, creating recipes, and catering to friends and family.

February 11, 2014 at 2:53 pm
March 6, 2014 at 6:20 pm
This week on Sibling Rivalry, sisters Amanda and Andrea Galvan debate teen apathy.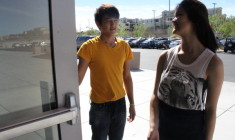 March 8, 2014 at 2:26 pm
After not seeing chivalry being practiced in a while, I have decided that instead of it being dead, it might just be in hiding.
Just for Today

Just for today, live life to the fullest without concern for the past or the future.

February 28, 2014 at 12:24 pm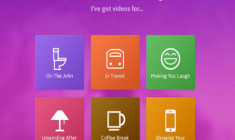 March 6, 2014 at 7:36 pm
The 5by app is supposed to be your shortcut to the videos you want to see. Unfortunately, the only shortcut I found was in its wiring, as this app does not work.
'Beats Audio' beats musical competitors

Using musical excerpts and high tech equipment, Beats Audio is the revolutionary way to create playlists that will adhere to your mood and taste.

February 27, 2014 at 5:29 pm

A performance to leave you 'In the Heights'

Las Vegas Academy impresses once again with a touching performance full of excitement, life, and the difficult choices one must make for their future.

February 26, 2014 at 1:37 pm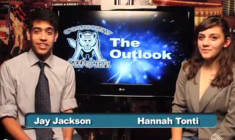 March 6, 2014 at 7:56 pm
The crew of The Outlook investigate Advanced Academics, table tennis and more.
The Outlook Episode 20

This episode of The Outlook focuses on the feature stories created by Video Project II/III/IV students.

February 2, 2014 at 5:58 pm

The Outlook Episode 19

This episode of The Outlook was filmed entirely at The Frightdome, located at Circus Circus Casino in Las Vegas.

October 18, 2013 at 9:54 pm