April 16, 2014 at 11:34 am
After being awarded with a Pacemaker Finalist award, the online news staff of the Southwest Shadow was awarded with an NSPA Online Pacemaker award, 1st place "Best in Show" for online publication and seven individual awards.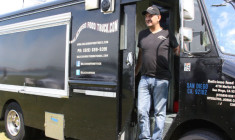 April 11, 2014 at 4:34 pm
With thousands of convention participants coming to the San Diego Bayfront Hotel, businesses must plan ahead and make sure accommodations are made for their guests.
April 8, 2014 at 7:52 am
The Southwest Shadow Editorial Board would like to commend the College Board for recognizing the current test's deficiencies and much needed modifications.
Editorial Cartoon

This week, Jared reflects on feeling overloaded.

April 7, 2014 at 5:04 pm

Editorial Cartoon

This week, Andrea shares her personal connection to the "Girls in Tech" Web Design Spring PBL.

April 7, 2014 at 5:02 pm

Editorial Cartoon

New to the editorial cartoon staff, Jared Hunter responds to the new changes to the SAT exam.

March 25, 2014 at 6:41 pm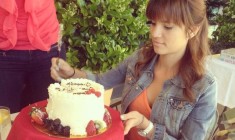 April 8, 2014 at 10:52 pm
I am excited to turn seventeen, as I've always believed this to be the golden age.
April 21, 2014 at 8:47 pm
Kaiser Chiefs' new album, "Education, Education, Education, and War" epitomizes the true meaning of rebellion and revives the original underground indie rock sound.
"Foxes" glorious, nothing less

Those of us who danced along to 'Clarity" all summer will be more than liberated by the long awaited release of Glorious from Foxes.

April 9, 2014 at 12:17 pm
March 6, 2014 at 7:56 pm
The crew of The Outlook investigate Advanced Academics, table tennis and more.
The Outlook Episode 20

This episode of The Outlook focuses on the feature stories created by Video Project II/III/IV students.

February 2, 2014 at 5:58 pm

The Outlook Episode 19

This episode of The Outlook was filmed entirely at The Frightdome, located at Circus Circus Casino in Las Vegas.

October 18, 2013 at 9:54 pm